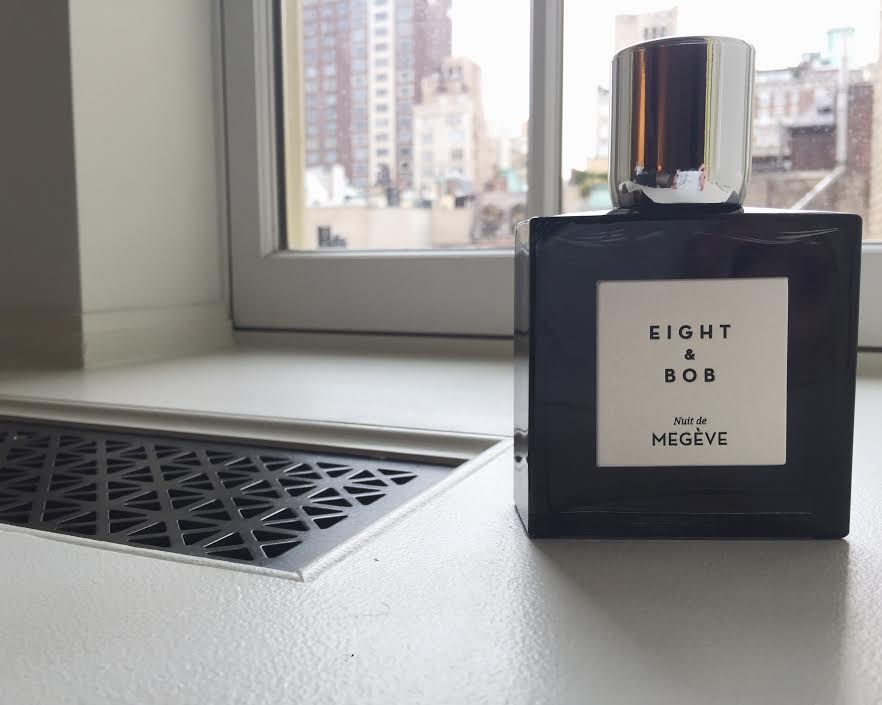 I recently was introduced to Nuit de Megève by Eight & Bob the latest fragrance from the house to hit the market. You may know Eight & Bob as the brand who reportedly created a scent worn by JFK, who was rumoured to have loved the scent so much he ordered eight bottles of it, asking for one for Bobby too. Nuit de Megève is inspired by a chance encounter with a beautiful woman in a Megève ski resort and aims to capture that evening, through the smells of the "mountain air and the wood burning in the fireplace". It's a scent inspired by memory and like all of Eight & Bob's fragrances, it tells a perfect story.
Nuit de Megève is woody with a capital W. It's chocked full to the brim with a nutty, creamy sandalwood that has the roundness of its edges trimmed to something sharp. there's a touch of powder, a grainy, mineral sort-of iris that tarnishes the wood to a stark grey colour. There's not much zest or light here, and vetiver takes a prominent role as Nuit de Megève dries down. Darkness takes hold with musk and tobacco adding richer colours to the wood stain. The result is a complex and satisfying woody fragrance with a bold signature.
Perfect for those Autumn days, you can purchase Nuit de Megève at Harvey Nichols online and across the UK.