MARC JACOBS CLOSED NEW YORK FASHION WEEK WITH HIS BEST COLLECTION YET
Posted on by Cameron Tewson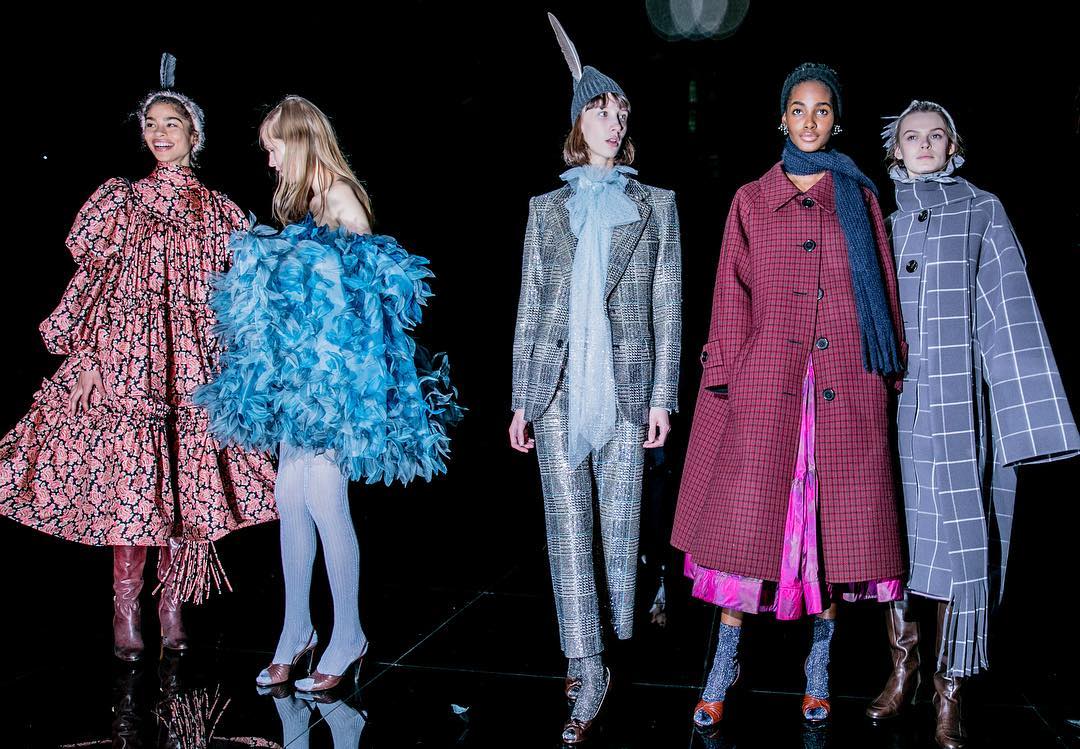 Marc Jacobs closed New York fashion week with probably one of his of his best collections yet. While the past few seasons were brilliant, they slightly worried with being too exaggerated, too show-y. The autumn-winter 2019 collection is just the perfect balance of Jacobs, and what his brand stands for. New York edginess combined with this cool, 'off' glamour. There was drama, of course: the yellow gown worn by Adut Akech looked insanely gorgeous, just as the dresses covered in feathers, as seen on Christy Turlington who returned to the runway after 20 years. But there was something calm about this collection. Even sober. 
The venue was dark and absolutely minimal. Classical, live music played throughout the show. No killer platform boots or crazy hair – most of the models looked make-up free and wore beanies topped with a feather (that's how Stephen Jones does 'casual'). There was stuff that will sell, like the voluminous, lady-like coats in leopard print, stripes or checks, and hopefully this brings the brand back to the buyers. 
You might say that the collection is inconsistent and just how does Sara Grace Wallerstedt's minimal pistachio dress work with Guinevere Van Seenus' ruffled, retro ensemble? They shouldn't. And Jacobs is fine with that. "They're all very beautiful, but they're all different. We have 40 girls and each one is slightly different… our vision of who each of these women are"is what the designer said about both, the collection's diverse model casting, and the aim behind the entire line-up. A 'wardrobe' would be a bad term to describe this, as this is something much broader. It's rather a set of personalities, in the fashion aspect, but not only.