LONDON FASHION WEEK MENS: BARBOUR INTERNATIONAL
Posted on by Cameron Tewson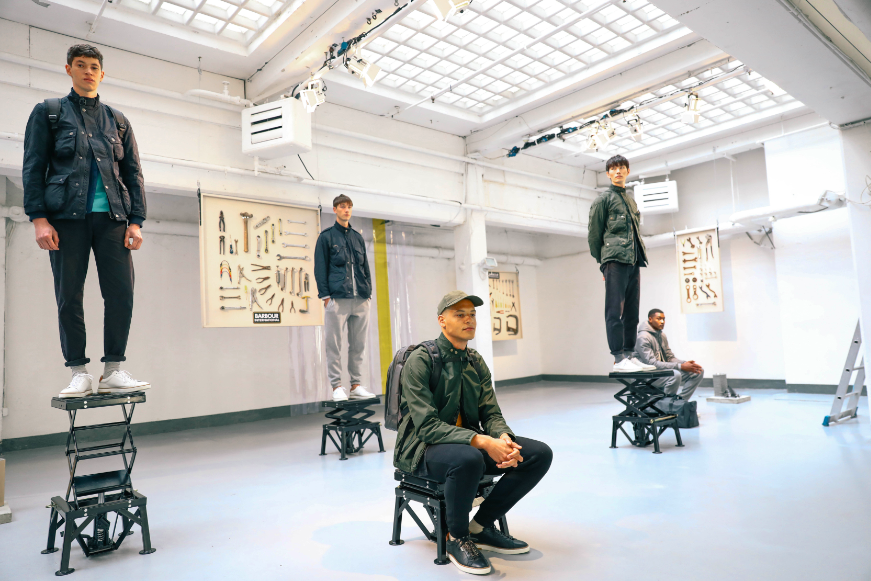 For the second season running, J Barbour & Sons Ltd presented Barbour International at London Fashion Week Men's (LFWM). Barbour International is inspired by the company's rich motorcycling heritage and today's presentation took guests on a journey from the beginning of the brand in 1936, through to 1964 when actor Steve McQueen wore Barbour International as a member of the US motorcycling team and finished with a preview of its Spring Summer 18 menswear collections.
1936
In 1936, founder John Barbour's grandson, Duncan Barbour, a keen motorcyclist, introduced into the range a one piece wax cotton motorcycle suit, which he called the Barbour International. Developed specifically for the 1936 International Six Day Trials (ISDT) event, hence its name, the Barbour International became so popular that it was worn by almost every British team right up until 1977. Today at LFWM, guests were taken on a 3D journey through the early 1936 catalogues by way of projected moving images bringing these catalogues to life.
1964
Over the years, there have been some famous wearers of Barbour International's motorcycle clothing from British ISDT teams right through to famous actor and style icon, Steve McQueen, who wore the iconic A7 International jacket in the 1964 ISDT. Today, the 1964 event was relived through projections of McQueen himself alongside some of his famous racing quotes as well as the presence of a very special prototype replica built by Triumph, of the Bonneville T100 that Steve and his US team colleagues rode in 1964.
2018
Set against the backdrop of an overarching 'Barbour International Garage' theme, eight looks from Barbour International's SS18 collection were previewed, including pieces from 'Originals', a collection that profiles some of the most iconic and rugged Barbour International pieces, and 'Sport', a more relaxed, sleek collection that nods to the ever-strong athleisure trend.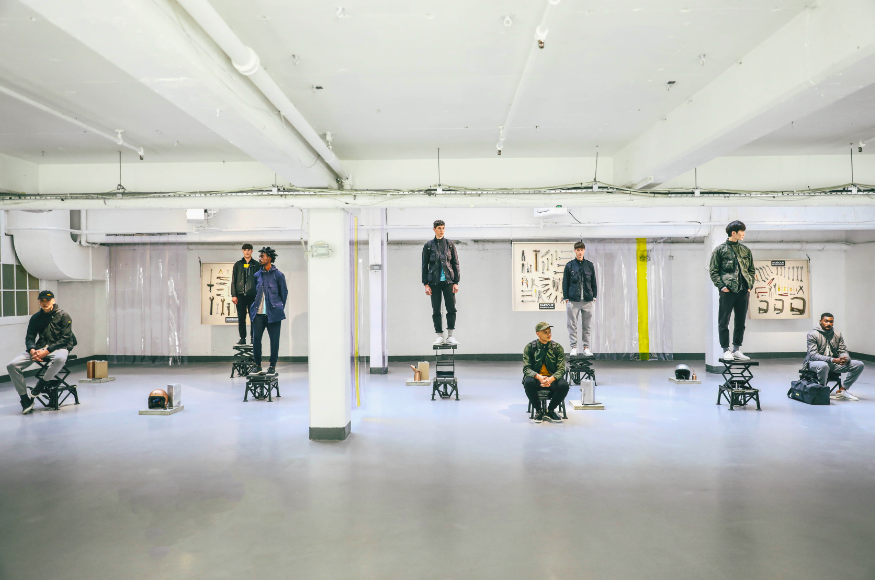 In addition to the main model presentation, an art installation of t-shirts immersed in wax created by Dundee-based wax cotton specialists, Halley Stevensons gave a playful nod to Barbour's wax legacy whilst also profiling the brand's clothing evolution with a display of Spring Summer non-outerwear pieces.
Paul Wilkinson, Global Marketing Director for Barbour said "We wanted to deliver an experience that gives everyone a strong sense of Barbour International's style, authenticity and heritage since 1936, as well as celebrating the brand's modern day success and looking forward to its global growth for the future. With a heritage and history of over 80 years, Barbour International has evolved and grown into the brand it is today with its own lifestyle, attitude, brand personality and customer base."