HOW IS TONI&GUY'S ARTISTIC DIRECTOR COPING DURING THE ADVISED COVID-19 ISOLATION?
Posted on by Cameron Tewson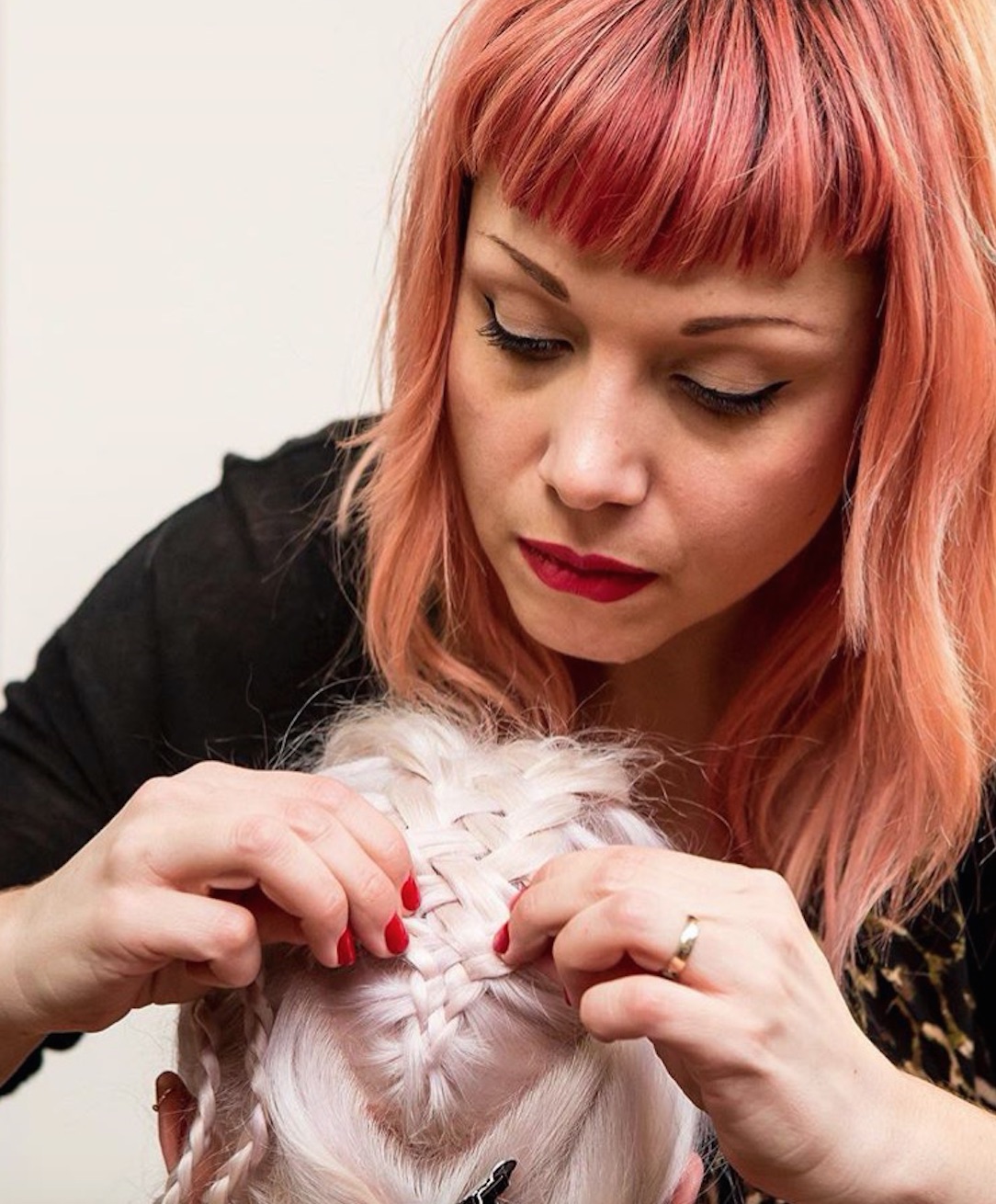 Efi Davies is the International Artistic Director for TONI&GUY. She is a vital session stylist team member and innovator in avant garde hair and has won the title of both 'Newcomer of the Year' and 'Avant Garde Hairdresser of the Year.' Her role ranges from frequently travelling abroad to leading teams at London Fashion Week as well as working on an array of high-fashion shoots. But with a busy day job, just how is she coping with self-isolation? We caught up with the Artistic Director via e-mail to see exactly how!
CT: What are you doing at this time for self-care?
ED: It's literally about looking to focus on maintaining as near-to-normal a routine as possible which helps me keep sane!  This means aiming to do the usual day-to-day things as though preparing for a day at work. So, it's zero staying in PJ's, getting some make-up on etc and just optimising time whilst having to be at home.
CT: What are you watching? Reading? Listening to?
ED: I'm making a conscious effort to avoid the news as much as possible, so downtime involves watching some fun comedies such as It's Always Sunny in Philadelphia and currently listening to some Little Simz right now.
CT: Are there any charities that you are supporting in the wake of Covid-19?
ED: Unfortunately, I'm not able to do anything specific due to living with a relative who is in the high-risk category, however I am actively doing what I can to keep in touch with the wider hairdressing community and be a support where I can.
CT: Is there anything you're doing to help local businesses?
ED: If it's one thing I can pro-actively do at this moment in time and that's to support our local grocery shops which are essential and benefits everyone.
CT: What sorts of activities are you doing at home to keep yourself creative and inspired?
ED: Well there's two things, one being for the body (as otherwise it's not going to have a happy ending!) where each morning I do some exercise with my eight-year-old daughter Bibi. We log on and join google classroom with her friends for PE!  It's so much fun! Also, it's important to engage the mind as well – so I'm still working remotely from home.  I love the connection of being able to speak to my wonderful colleagues/friends for a bit of banter, plus I'm also enjoying some research in relation to the history of hair and fashion.
CT: What is something new that you have tried while being home? OR Have you engaged in any new activities/started any new hobbies while being home?
ED: With my role being so crazy busy – as I tend to travel a lot doing education and seminars, the fact that I can look to embrace technology is more welcome than ever.  I don't use a laptop that much and so I'm looking to brush up my skills in staying connected digitally – rather than shying away from it.
CT: Is there any advice on how to stay motivated that you'd like to give other fellow creatives that are WFH at this time?
ED: Although it's only week two, if you're a creative person you tend to crave the buzz of being on-the-go.  I honestly think that this is the time to create some breathing space and reflect a bit.  I believe most of us are guilty of hoarding those coffee table books which never see the light of day and so what better time, than to actually read them since they're not mean to be decorative!
CT: What's your favourite cocktail/wine?
ED: Ooohh… well my wine tipple is a nice glass of Whispering Angel Rose and for cocktails, it has to be the classic Margherita, as Tequila makes me happy!
CT: I guess most importantly, your favourite comfort food in a time like this?
ED: Oh my gosh –being Greek my mum is an amazing cook and I'm just obsessed with her stuffed cabbage leaves with eggs and Lemon sauce!  Very anti-fashion!