HOW IS MARIE CLAIRE'S DIGITAL FASHION EDITOR MAKING THE MOST OF THE CORONAVIRUS CRISIS
Posted on by Cameron Tewson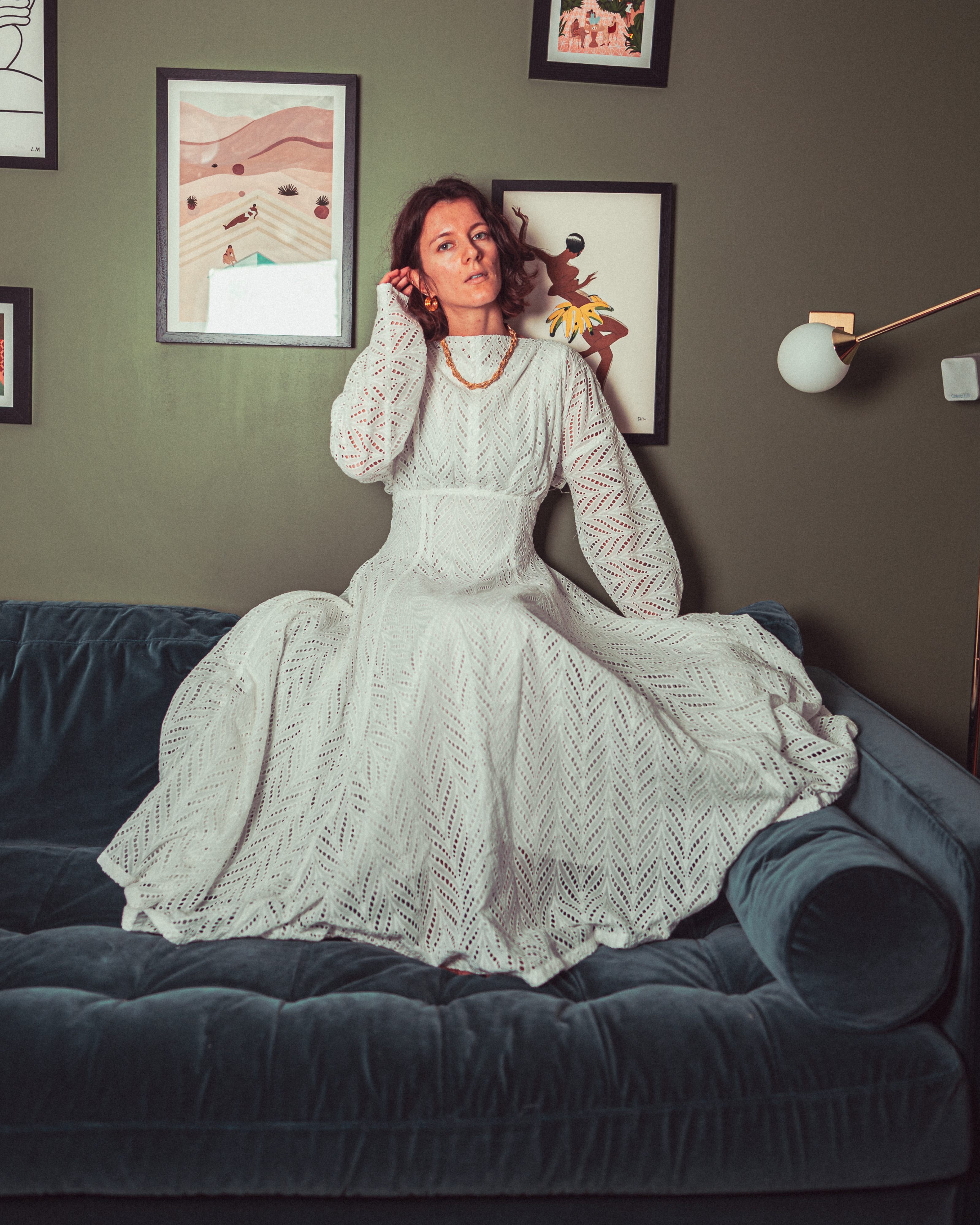 Penny Goldstone is the Digital Fashion Editor at Marie Claire UK, covering everything from catwalk trends to royal fashion and the latest high street and Instagram must-haves. We caught up with the editor via e-mail to see how she's coping at home during the advised COVID-19 isolation period and just what she's looking forward to doing once it's all over!
CT: What are you doing at this time for self-care?
PG: Just trying to spend more time on my wellbeing. I make sure I've got a good hour and a half in the morning to wake up and have time to enjoy breakfast before work, then I do a lunch time exercise class as I find that helps with stress. In the evenings I've started doing facial massages with my skincare routine, because I've got the time now! I really want to try meditation too but not sure I have the patience. 
CT: What are you watching? Reading? Listening to?
PG: I just finished reading The Light We Lost, which is about Lucy and Gabe, who meet during 9/11, and the choices they make during the next few years that shape their lives and relationships. If you liked One Day, you'll like this. TV wise, a friend recommended Succession, so we just started watching that and it's great, it's all about power plays in this big family company in NY and there are some very awkward situations.
CT: What's your favourite comfort food?
PG: Crisps and a G&T
CT: What's your favourite cocktail/wine?
PG: At the moment I'm really into my botanical G&Ts, I've sadly just finished a bottle of Adnams Matcha and Lemongrass Gin which was amazing with elderflower tonic.
CT: Are there any charities that you are supporting in the wake of Covid-19? 
There are so many charities doing amazing work during this crisis. I just did a charity sale and will be donating the proceeds to the National Emergencies Trust – who work with local charities to give financial support to those in need – and the Trussel Trust, which is a network of food banks across the UK
CT: What has been the most surprising thing about this whole experience for you?
PG: Learning how to slow down a little, and what benefits it can bring
CT: Is there anything you're doing to help local businesses? 
PG: I'm trying to avoid shopping for clothes too much as we don't know what the future holds, but I'm trying to include some of my favourite independent brands in my edits on Marie Claire. For food, as we can't get any supermarket delivery slots, we're now ordering food from all the local producers who can't sell to restaurants anymore, so that's lovely. 
CT: What sorts of activities are you doing at home to keep yourself creative and inspired?
PG: Reading, exercising, baking, re-organising my wardrobe and cleaning
CT: What is something new that you have tried while being home? OR Have you engaged in any new activities/started any new hobbies while being home?
PG: Not yet but I'm open to suggestions! 
CT: What is the first thing you want to do when this is all over? 
PG: Head over to France and hug my entire family