HOW DOES A FASHION DIRECTOR NAVIGATE FASHION MONTH?
Posted on by Cameron Tewson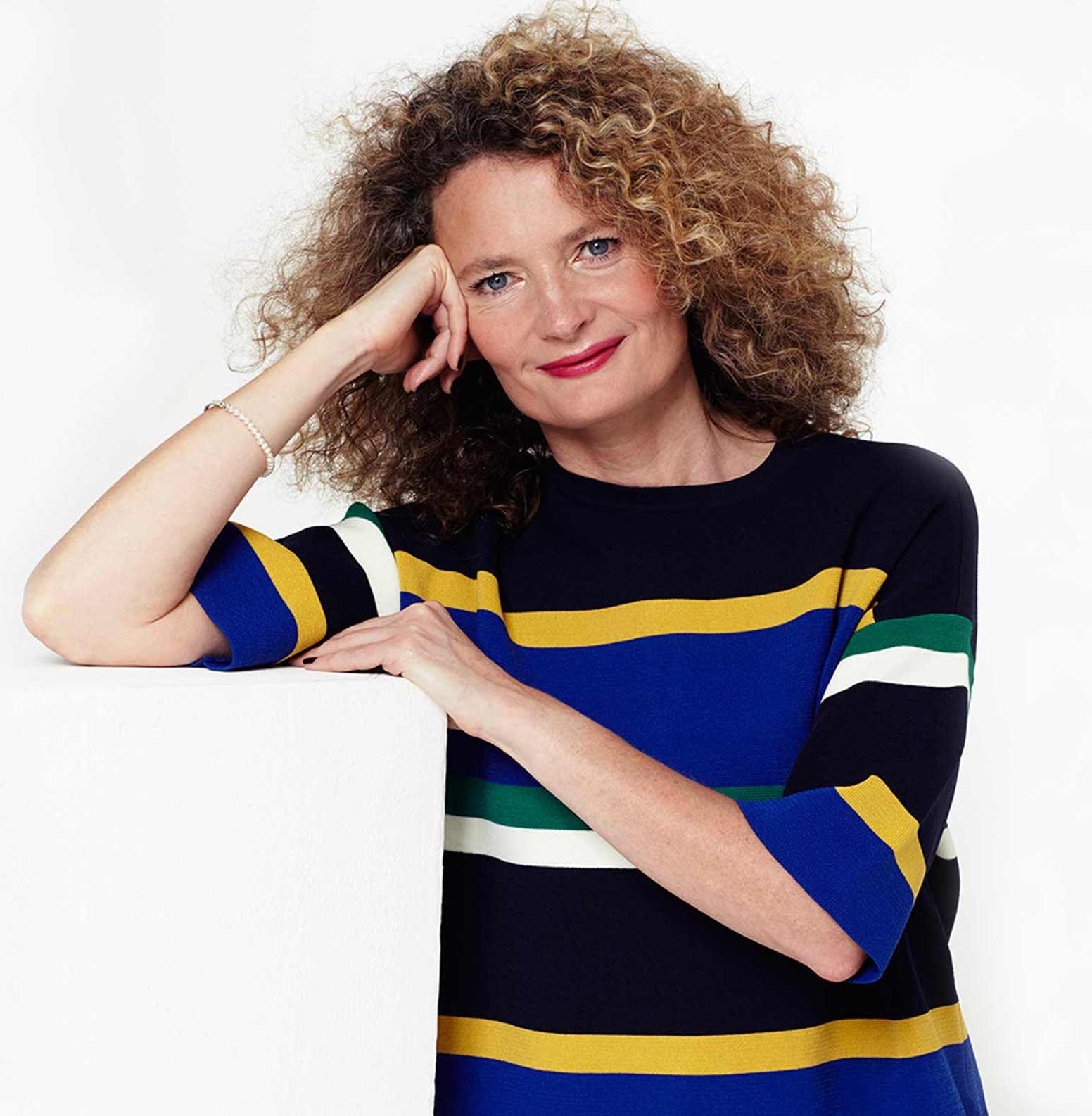 It's hard to believe that Fashion month, that biannual odyssey through New York, London, Milan, and Paris was only just short of two months ago. But have you ever wondered how a Fashion Director navigates one of their busiest months ahead? Rushing from show to show and often city to city, I caught up with Sairey Stemp, one of London's leading fashion stylists who is most loved and well respected within the industry, on just how she covers it and what we can all learn from her sustainable findings for the season ahead.
CT: Tell me the 'normal day' for you over fashion month? Is every day the same?
SS: Days can vary depending on what you are doing, and which shows and presentations you plan to go to.  I tend to be busier at the beginning of London Fashion Week where there is a blast of presentations and lots of young and emerging designers keen to get their collections on show.
Similarly, in Paris I love the first weekend where all the shoe and accessory brands have their open days and presentations where you can whizz round and see a lot in a short space of time.  My highlight of Paris fashion week is always the Isabel Marant show, it's so upbeat, uplifting and the music and models are always spot on.
CT: Now that you've recently gone freelance, how do you organise your schedule?
SS: I'm more focussed, so I can go to what I want to, what I think is important, rather than having to cover a lot of ground for brands that may or may not be relevant. I enjoy the ability to pick the important things and focus my attention on those. Also, I like to be loyal to any PR's that like to invite me so I can support them in return.
CT: What was the comfiest outfit you wore? 
SS: Jeans are always a good option when you're on the run and out and about all day, also they don't crease or spoil if you're sitting on an uncomfortable bench for a length of time.  My two favourites at the moment are my mid-wash high waist jeans by Agolde and my faded high-waist ribcage jeans from Levi's.  I like to dress them up with Rupert Sanderson ankle boots, pull on a Bella Freud sweater and wear with a smart coat – it's a bit of a uniform for me.
CT: Any designers that you think we should be watching?
SS: I always love Simone Rocha and I thought her layered winter whites with multi-layered textures and fabrics was genius, (look 1) topped off with little pearl headband too.
Similarly, I adore Ashley Williams' inimitable quirky style, mixing granny textures like a rosebud knit shrunken cardigan and kitted knickers alongside a heart cut-out LBD.  All very 80's and very cool.
CT:What's your highlight from London Fashion Week and why? 
SS: I adored the Mulberry collection "Mulberry Green", it was also Johnny Coca's full on foray into pushing the brand's sustainability boundaries.  The open day in the Bond Street Store showcased ready-to-wear pieces made from Econyl (Image: right a fabric made from recycled marine plastics) with a graphic print trench coat, hat and tote bag.
The thrill also came from seeing the wall of iconic handbags from the brand's past, donated (temporarily of course) from various celebs, like Lana Del Ray's 'Del Ray' black leather tote from 2012 and Ellie Goulding's leopard 'Alexa' bag from 2010. The essence being, if you have an old Mulberry bag at home, you can bring it in to be repaired or 'traded in' for a new model – genius.
CT: Any brands you'll be looking at closely?
SS: I'm a big fan of Isabel Marant, whose style doesn't really deviate from one season to another but I love that about her looks, you know what you're getting but I'm always left feeling 'I really want that' particularly her cool jackets, easy denim and wickedly cool boots. I'm also loving the quiet confidence of Lorenzo Serafini at Philosophy who this season made his models look effortlessly gorgeous in oversize jackets and neat 70's neck-scarves and Donna Summer inspired hair.
A winning ticket also has to be awarded to Hedi Slimane at Celine, whose aesthetic I love anyway, but his nifty fitted suits, tailored shorts, bourgeois tie-neck blouses and fierce platforms will be knocked off by most fast fashion stores as quickly as they can.
CT: What British brands have advanced their sustainability efforts?
SS: I would say almost all brands have made significant inroads in improving their sustainability efforts but my two favourite brands in this department would have to be Stella McCartney – her use of never using leather, skin, fur or feathers, using replacement leather fabrics for bags and shoes and her use of Econyl for swimwear which never compromises her distinctive style. Mother of Pearl sources all her fabrics sustainably and ensures that 'slow fashion' can be just as exciting and environmentally and ethically viable and desirable. Her recent collaboration with John Lewis is a super way to get her amazing and sustainable designs out to a wider audience.
CT: Are their any key trends you've noted?
There was plenty! Winter whites from Isabel Marant and Simone Rocha, Sports luxe styles at Burberry with mixed checks at Michael Kors and Victoria Beckham. London designer, Ashley Williams showed us volume sleeves as well as Miu Miu.
CT:How has the industry changed in the recent years?
SS: It's continually changing and will continue to evolve, particularly in our present environmental crisis.  Fashion is part of all our lives and we have to find a more sustainable way to live and express ourselves that is kinder to the planet.
Follow Sairey on instagram here or check her website and work out here