FIVE UNDERRATED ECO-FRIENDLY BRANDS YOU NEED TO KNOW ABOUT
Posted on by Cameron Tewson
While you may be under the impression that it's difficult to find fashion brands that are ethical and sustainable, it's actually far easier than you think.​ An increasing number of fashion and beauty labels are declaring their commitment to looking after the environment, I have found five brands that proven their eco-friendly values as of late:
BAUKJEN
Do you remember Jigsaw? Well I've just found the next best thing. Enter British brand, Baukjen. The London born business offers chic yet sustainable fashion collections carving out the most relevant trends, with affordable prices and a strong commitment to ethically sourced fabrics. After spotting a gap in the market for a premium brand that designed stylish and comfortable clothing, husband and wife duo Baukjen de Swaan Arons and Geoff Van Sonsbeeck launched in 2012 and can be found in over 150 countries.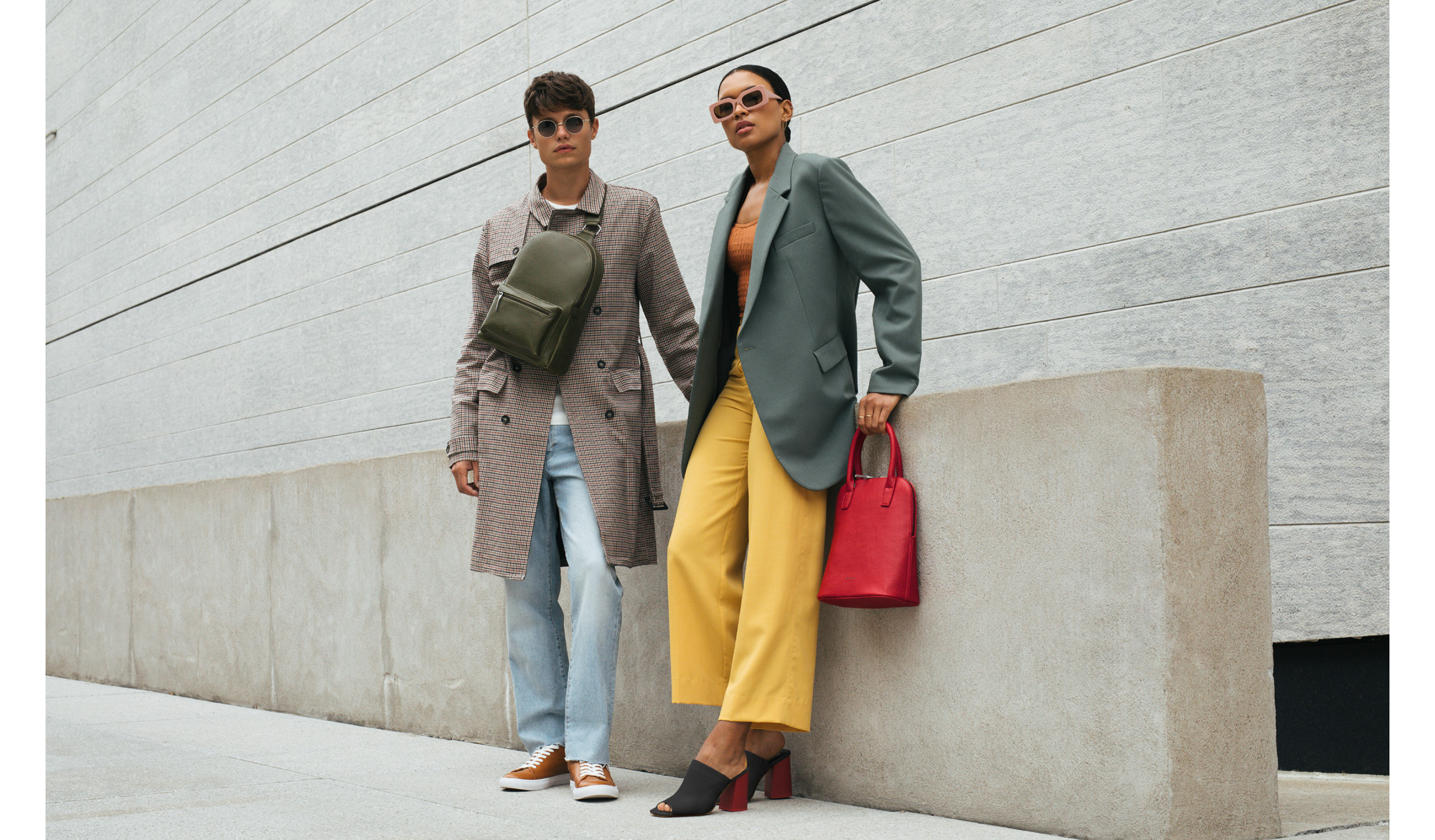 MATT & NAT
MATT & NAT stands for MAT(T)ERIAL + NATURE. Born in 1995, the brand lives by a simple motto, "Live beautifully" and values include social responsibility, excellence, inclusiveness, integrity, learning and authenticity. In addition to being vegan, sustainable materials are constantly sourced in design such as cork, rubber and also uses plastic bottles to create its line of bags and accessories. With an impressive line of both mens and women's collections, MATT & NAT can be found in boutiques across Canada, the United States, the UK, Japan, Germany and Australia.
HIDE THE LABEL
It's a common fact that fast fashion is the second most polluting industry globally and the newly launched brand, Hide The Label is on a mission to stop that. Launched in 2019 by brother and sister duo, Ryan and Shereen Barrett's alternative to fast throw-away fashion is all for using materials that are mindful of the environment and currently 80% of the fabrics used are either plant-derived or reclaimed fibres that are Global Recycle Standard (GRS) certified and conserve material resources. Their printing techniques employ minimal water usage and delivery packaging is 100% biodegradable. What's not to love?
Click here to shop Hide The Label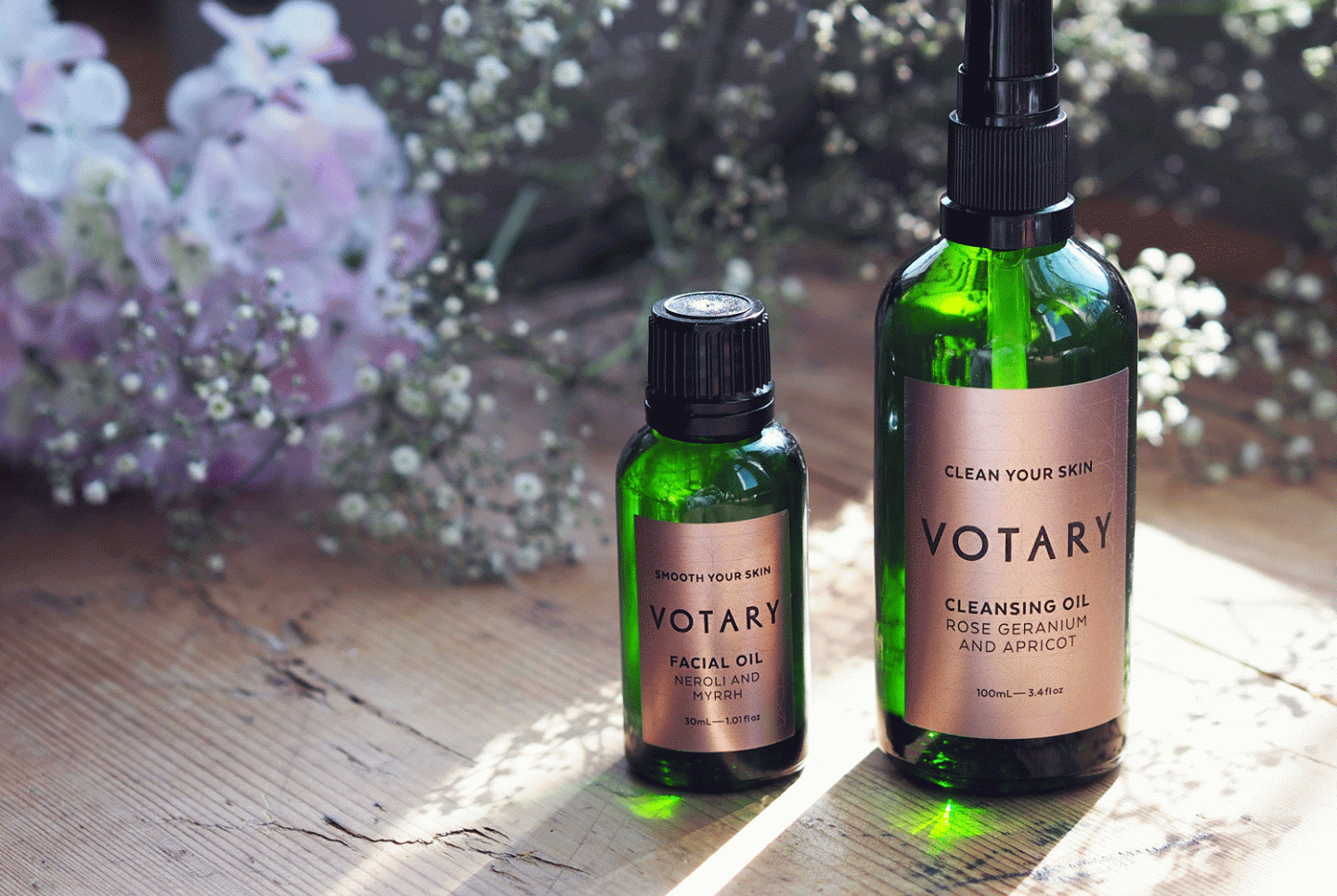 VOTARY
If you read a recent post I worked on, you will know I've become a fan of Votary. But yes, I know – it is a struggle to find sustainable beauty but Votary ticks many boxes. The business founded by British make-up artist Arabella Preston who believes H2O isn't always good for your face. She created the line that is refreshingly made without mineral oils, petro-chemicals and unnecessary preservative and all products harness the natural power of plant oils and active ingredients. Produced in the UK, Votary is suitable for all skin types. 
ALLKIND
London-based Allkind launched in March 2020 with a clear ethos to offer beautiful and desirable, non-animal origin vegan footwear. All of the materials used are great alternatives to traditional outdated leather. These include Microfiber, PU, PL, Cotton, Natural or Recycled Rubber and upcycled materials. The brand is committed to be a carbon negative business from day one, partnering with Offset Earth on rainforest protection, renewable energy and major tree planting programmes. In addition, they are donating 5% of their profit to causes they believe in – in particular the animal charity PETA and The Rainforest Trust.
Please note: Occasionally, I use affiliate links on our site. This does not affect any editorial decision-making.