FIVE MINUTES WITH… BYBI CO-FOUNDERS ELSIE & DOMINIKA
Posted on by Cameron Tewson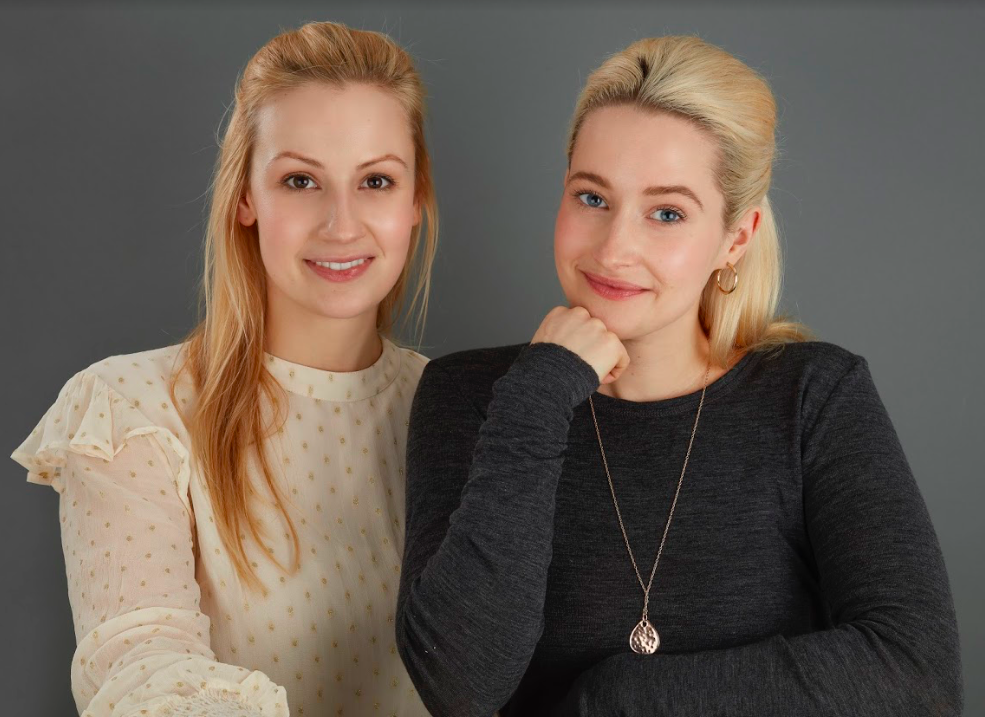 BYBI Beauty is a London-based cult beauty brand founded by two female entrepreneurs, trained natural product formulators and industry influencers Elsie & Dominika in 2017. BYBI Beauty was established as a natural evolution of Clean Beauty Insiders, the UK's largest dedicated natural beauty platform.
With their disruptive and unconventional approach to product formulation, Elsie and Dominika are now recognised as pioneers in natural beauty thought leadership and innovators in the UK. Cameron Tewson sits down with the London-based duo to discuss business.
CT: Great to meet you both! Tell me more about your backgrounds pre-launching your brand?
E&D: Great to meet you too! We both came from advertising and sales backgrounds, working for companies like BBC, Apple and Facebook. We don't come from beauty backgrounds which is rare. 
CT: What is the opening story to your brand, BYBI?
E&D: The story of BYBI actually stems from our blog Clean Beauty Insiders. We started the blog in 2015 after we pulled apart our beauty labels and found nothing more than water and a bunch of synthetic fillers. We decided to switch to natural products but were equally as disappointed with what we found: great products, but marketed as health products and sold in Wholefoods. As beauty lovers, we felt like we had to compromise on aesthetic when buying better formulated products. We created BYBI to cater for the need of aesthetic natural beauty products that felt mainstream, rather than alternative. 
CT: For those that haven't heard of BYBI, how would you describe the brand? 
E&D: BYBI is a certified vegan and cruelty free skincare brand that is formulated with 100% natural ingredients, ingredients that actually have an affect on your skin.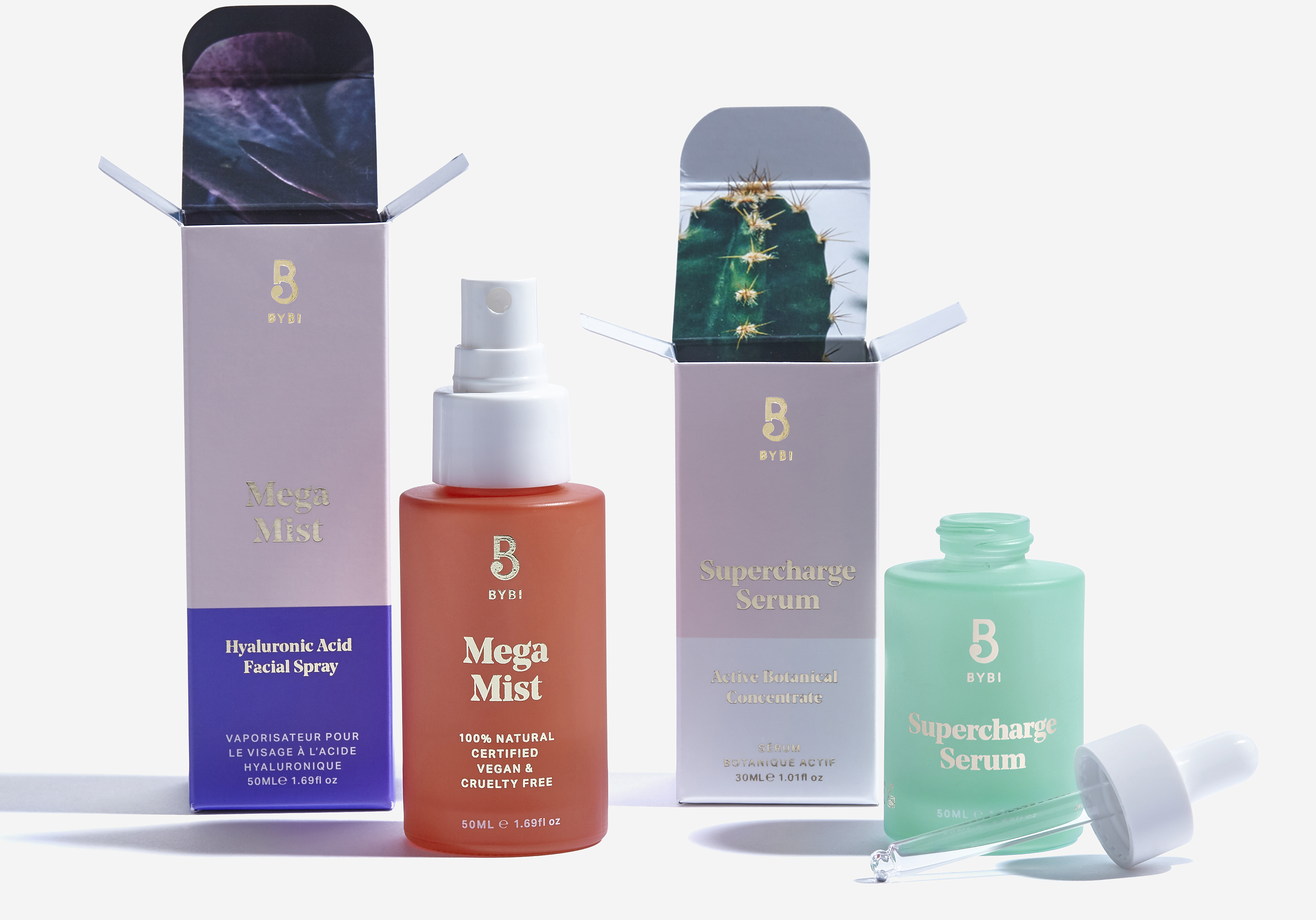 BYBI Beauty's Mega Mist (shop here) and Supercharge Serum (shop here)
CT: What makes BYBI so unique? 
E&D: We keep formulation in house so we ensure we're at the forefront of efficacy and performance. We create products that are dictated by our consumer tastes and our communities across BYBI and Clean Beauty Insiders. 
CT: How important is the sustainable direction to the brand and business? 
E&D: It's at the core of everything that we do. We formulate with a sustainability focus on our raw ingredients, on our manufacturing and hugely on our packaging. We all have to behave more responsibly as it's clear our consumption habits are negatively impacting the world. We avoid single use plastic, unrecyclable components, and make sure the production of our ingredients isn't harmful to the planet or the humans that harvest it. 
CT: Does BYBI have a 'best-selling' product?
E&D: Our hero product is Babe Balm, our vegan multipurpose beauty balm. It can do just about everything apart from pay your rent! It's our ode to the Eight Hour Creams or Egyptian Magics of the world.
CT: In such a saturated market, what do you think makes BYBI stand out?
E&D: Our packaging visually makes us stand out, as we use really bright colourful fun packaging, but the roots and heritage of our brand also give us authenticity that the bigger brands find it hard to retrospectively create. 
CT: What has been the biggest learning curve since launching BYBI?
E&D: Behind the scenes, the industry is quite slow moving and archaic, not driven by technology or efficiencies. We're working hard to move quickly but are constantly fighting against traditional ways of working. Accepting these and working with, rather than against, has been a huge learning curve for us.
CT: Do you have any advice to budding business builders?
E&D:  Be confident and be nimble. Don't be afraid if you need to pivot and change directions, it what makes a start up a start up!
---
Discover the collection here: