FIVE ICONIC MOMENTS FROM LONDON FASHION WEEK
Posted on by Cameron Tewson
In celebration of London Fashion Week Autumn Winter 2019, we take a look back at the truly memorable moments from Naomi Campbell falling to Prince performing… See more below!
Alexander McQueen's debut collection in 1992 won headlines with his almost-rude, ultra-low-cut bumster trousers. The range made such an impact on Joan Burnstein of Browns that she bought the range for the famous boutique. Here, for his spring/summer 1996 show, McQueen's trademark clever tailoring was put to cheeky use.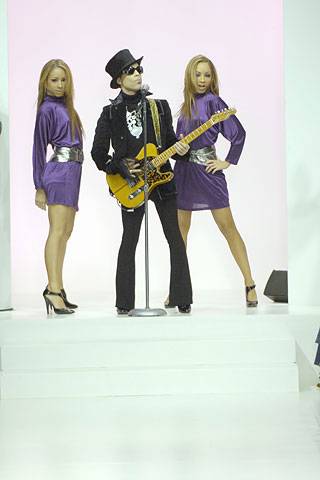 Prince took to Matthew Williamson's spring/summer 2008 catwalk – in a tent in Berkeley Square – for a surprise performance to celebrate the designer's return to London and 10 successful years in the industry.
In 1995, Kate Moss made a special appearance on the catwalk for Stella McCartney's Central Saint Martins graduate show causing a media storm and generating a lot of interest for the young designer.
Christopher Kane's first collection was shown at the Central Saint Martins show for autumn/winter 2006-7 and a fashion star was born. Every fashion editor wanted everything.
In 1993, Naomi Campbell took a tumble it's not unusual for models to trip over on the catwalk, but no tumble is as famous as Naomi Campbell falling down while wearing Vivienne Westwood platform shoes.