January 10th, 2021 marks fifty years since Coco Chanel died at the Ritz Hotel in Paris at the age of 87, but the groundbreaking fashion designer is still achingly relevant today.
Chanel was the original fashion rebel, with her revolutionary designs during the First World War bringing freedom and confidence to women. Born into poverty in 1883 and raised in a French convent from the age of twelve, Coco Chanel set her own rules on how to live. With her short hair and her tanned skin, and her clothes worn without corsets, she was one of the leading figures of the flapper movement of the twenties. And her sheer longevity, as the premier women's designer for seven decades, was not just down to her radical designs, but to the consistency of her creations.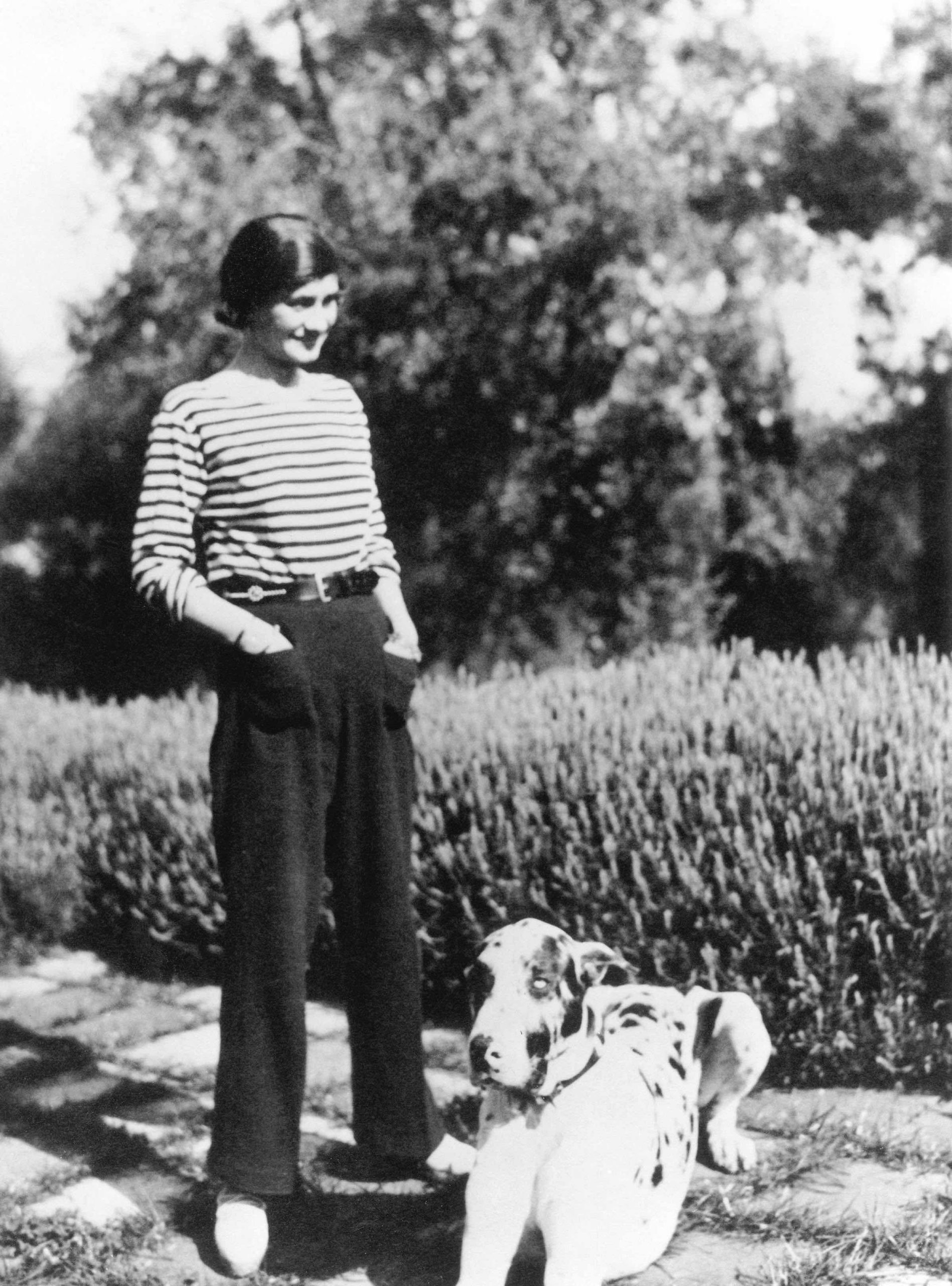 Photo, above: Photographed at her home, Villa La Pausa in Roquebrune, in the French Riviera, with her dog, Gigot, 1930.
For those who wished to achieve the Chanel allure, she designed with a series of rules in mind, to create clothing that offered liberty and comfort, to combine masculine tailoring with feminine touches, and to always be impeccable. 'Dress shabbily and they remember the dress; dress impeccably and they remember the woman,' she once said. Over the years, she created a timeless uniform of easy jersey pieces, the bouclé tweed suit, the Little Black Dress with the gleaming string of pearls, the striped Breton top, a splash of Chanel No.5, and the 2.55 quilted handbag, inspired by her days spent horse-riding as a young woman.
When Karl Lagerfeld was appointed head of Chanel in 1983, he studied Chanel's philosophy, and reinvented the classics with a sense of fun. There were candy-coloured tweed jackets and micro-mini skirts, oversized quilted bags, and the famous logo on tops and in jewellery, which were quickly embraced for a street style twist. Following Lagerfeld's death in 2019, Virginie Viard took over the reins, and continues to tell the story of Chanel with her designs.
Chanel was actively producing her collections with a steadfast determination, right up to her death in January 1971, and fifty years later we all still covet the unforgettable style she first created more than 100 years before.
Living with Coco Chanel by Caroline Young, £16.99