For his first collection at Fendi, Kim Jones stepped into the world of femininity and couture in all its glory. His debut at the house with a stunning Haute Couture collection is far from being ordinary taking into consideration his expansive expertise in the menswear world, and his unconventional take on this charming universe shines through the hypnotizing pieces he presented.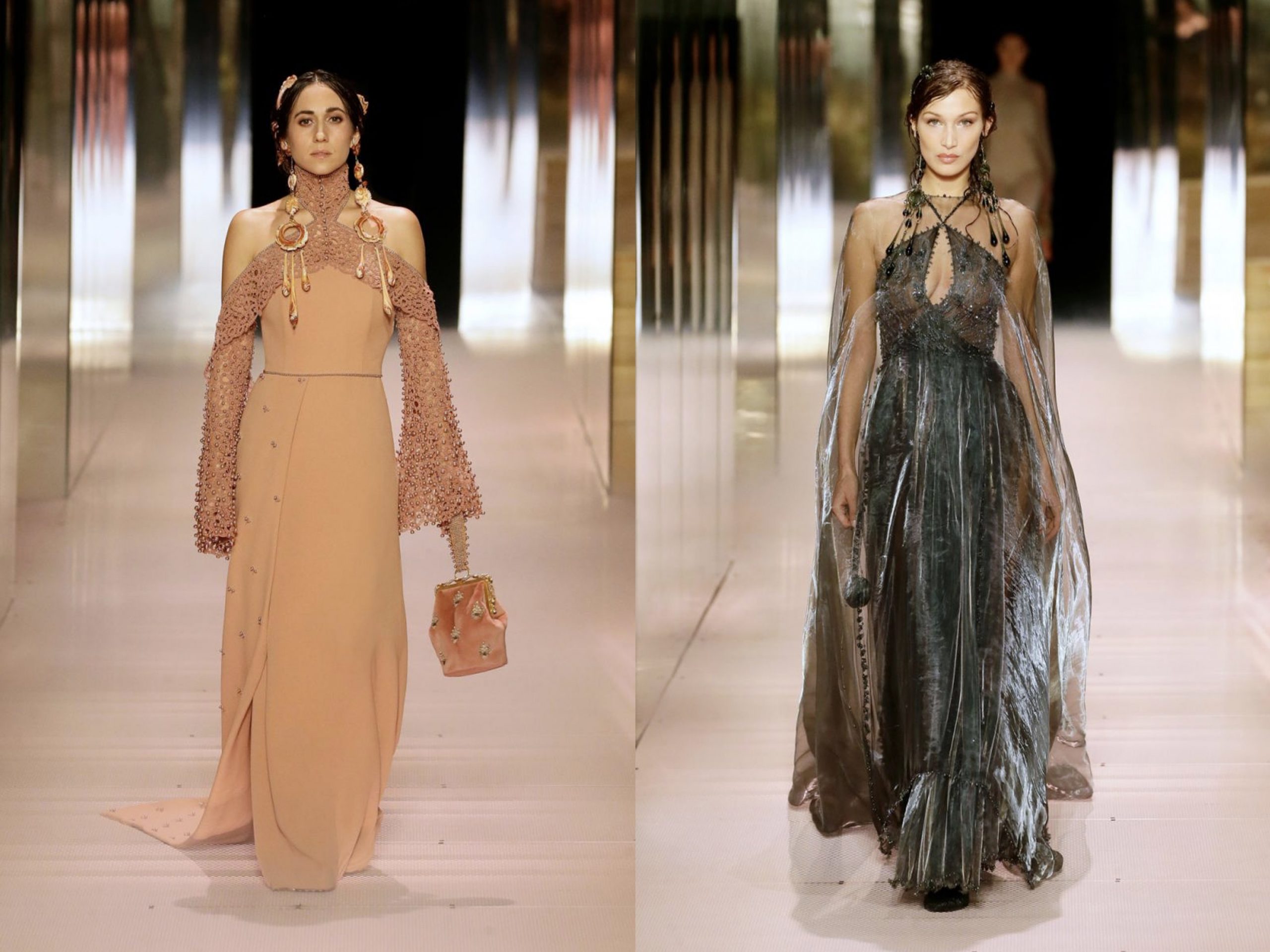 Between different sources of inspiration, the talented designer started by taking motifs discovered at Charleston farmhouse – located near the place where he spent most of his childhood – and revived them through ornately beaded boots and hand-painted heels. He also resorted to one of Virginia Woolf's novels, which he took as a central motif that came alive so exquisitely in the shape of fluid creations bursting with femininity and masculine androgyny. That's not all, as Vanessa Bell and Duncan Grant's paintings were also part of the collection and were embodied through embroidered embellishments on some of the gowns.
Now enough with the historical inspirations, as it's time to indulge in the beauty of the pieces themselves that resulted from these creative ideas. Think silky gowns, velvet ribbons, leather boots, hand-beaded tailoring, and many other details that swept us off our feet – not to mention the charming colour palette. Couture marvels weren't the only breath-takers of this show, as an exhibition of rare books and manuscripts was also in place.