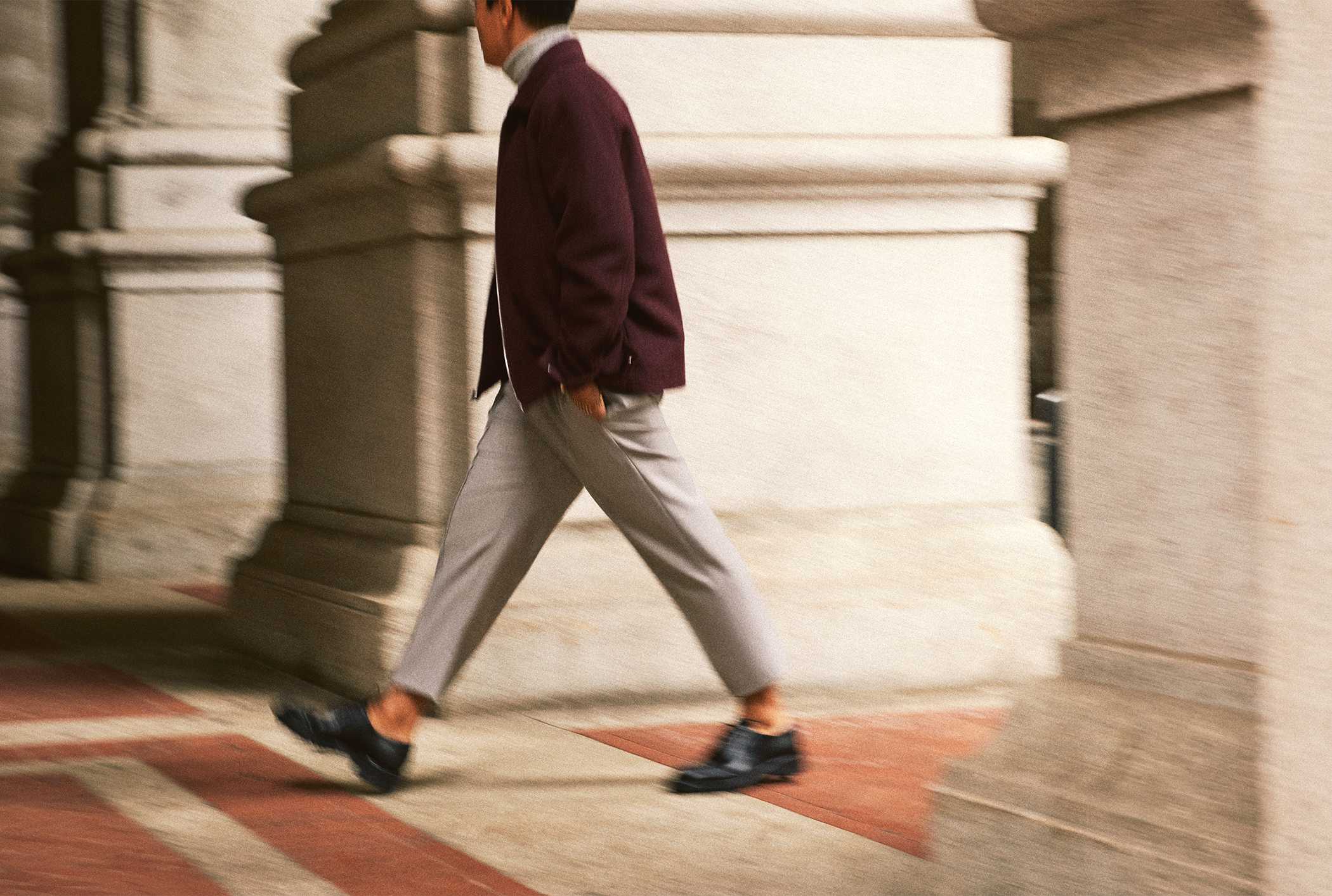 Under the helm of Steven Cateron, Club Monaco has for the first time shown the men's and women's collections combined together as part of one cohesive, dual-gender design vision. Designed with wardrobe-building in mind, there is an intentional fluidity between the pieces. Use of colour, pattern, and print serve to unify the design points of view, while also giving a unique voice to each perspective. Key pieces prove genderless, moving throughout the collection with ease—what's his is hers and vice versa.
"Club Monaco has always been a brand about individuals and their unique styles. When we design pieces, they're never intended for just one woman or man" says Cateron. "With the Fall 2018 Collection, we've created pieces that are versatile, open to interpretation, and capable of allowing each customer to express her or his unique perspective."
With the women's collection captured the intentional art of design with a point of view that is conveyed through thoughtful simplicity. Considered tailoring and fabrics with a sense of ease are key, evoking sophistication without restriction, creating pieces designed to meet the needs of real life. There is a focus on monochromatic dressing in subtle, wearable tones and styling is versatile, highlighting seasonless dressing with an effortless sensibility.
Wardrobe-building is paramount for the Club Monaco Man, honing in on essentials that easily move from one moment of life to another. A sophisticated sport influence permeates the collection, highlighting contrast piping and paneling, cut off of a collegiate influence. Taking inspiration from Club Monaco's DNA, tonal dressing focuses on varying levels of blue, olive, gray and red. Fit is a nuanced juxtaposition of sharp and relaxed tailoring, with silhouettes becoming slightly more streamlined and cropped. Never too fussy or overworked, styling focuses on just the right amount of detail and exudes a sense of refined ease.