COLLABORATION FOR CURE: DONALD ROBERTSON X BLOOMINGDALES
Posted on by Cameron Tewson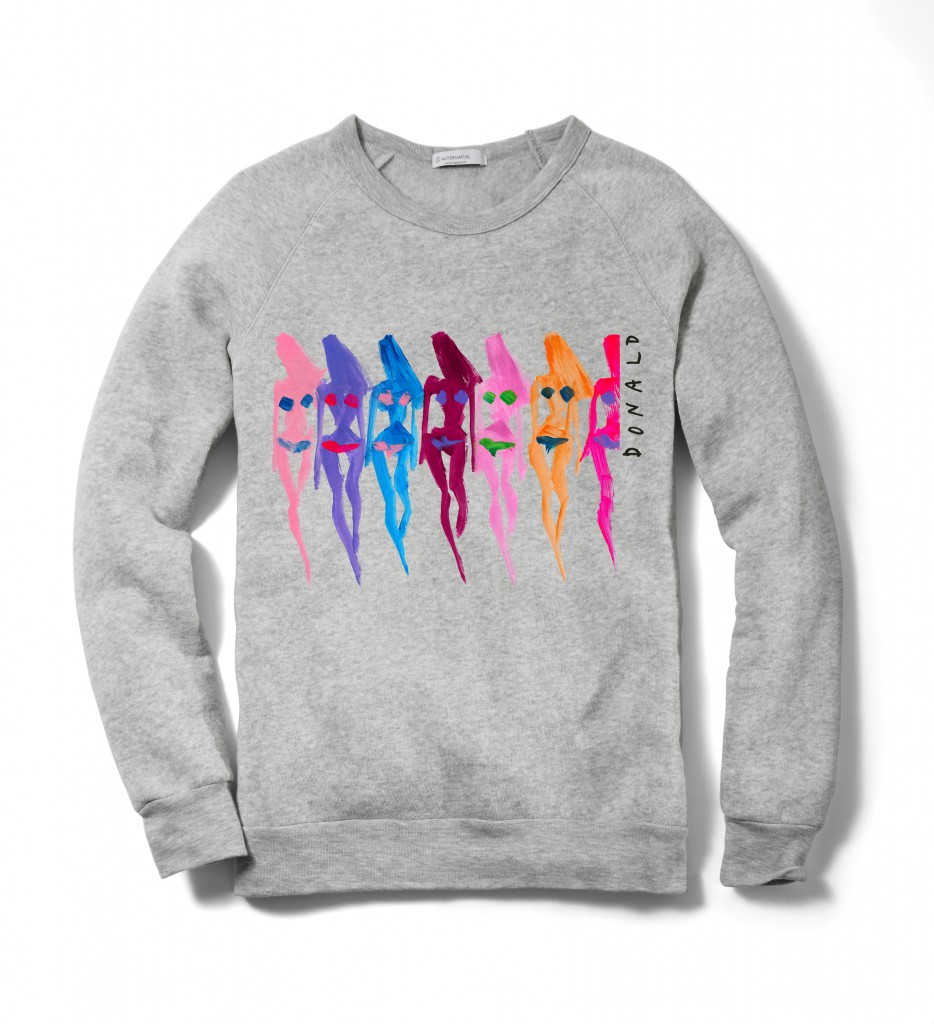 Donald Robertson x Bloomingdales: Before becoming the fashion world's favourite artist, Donald Robertson was a middle-aged suburban dad with a nine-to-five job, a daily commute from Westchester to New York City, and little interest in social media. But he also had a compulsive drawing habit and an assistant who, in 2012, set him up with an Instagram account—and suddenly a new art star had arrived. Online, he is @drawbertson, and his witty, almost cartoonlike depictions of everyone from Anna Wintour to Kanye West to Karl Lagerfeld have won him more than 140,000 followers, collaborations with J. Crew, Smashbox, and Bergdorf Goodman (to name a few) but most recently Robertson has collaborated with Bloomingdales  to create one of his signature designs to support the fight against breast cancer. 
His exclusive illustration (above image) is  printed on super-soft grey Alternative Apparel sweatshirts that are available from September 26th at any Bloomingdale's store or online for $40 with $15 from each sale donated to BCRF.  On October 8th Donald Robertson will make an appearance at Bloomingdale's 59th Street flagship to meet with customers and sign their purchase of a Donald Robertson x Bloomingdale's BCA sweatshirt.  
Over the past 12 years,with the help of generous donations, Bloomingdale's has contributed more than $10 million to the fight against breast cancer. Through the Give Pink, Get More program. The world famous department store, have supported the work and research of five doctors through a grant to the Breast Cancer Research Foundation, while funding projects through The Carey Foundation (and its Tutu Project) as well as the Marisa Acocella Marchetto Foundation (and her iconic Cancer Vixen Fund).