DARCY MILLER CURATES VALENTINES DAY POP-UP AT BLOOMINGDALE'S
Posted on by Cameron Tewson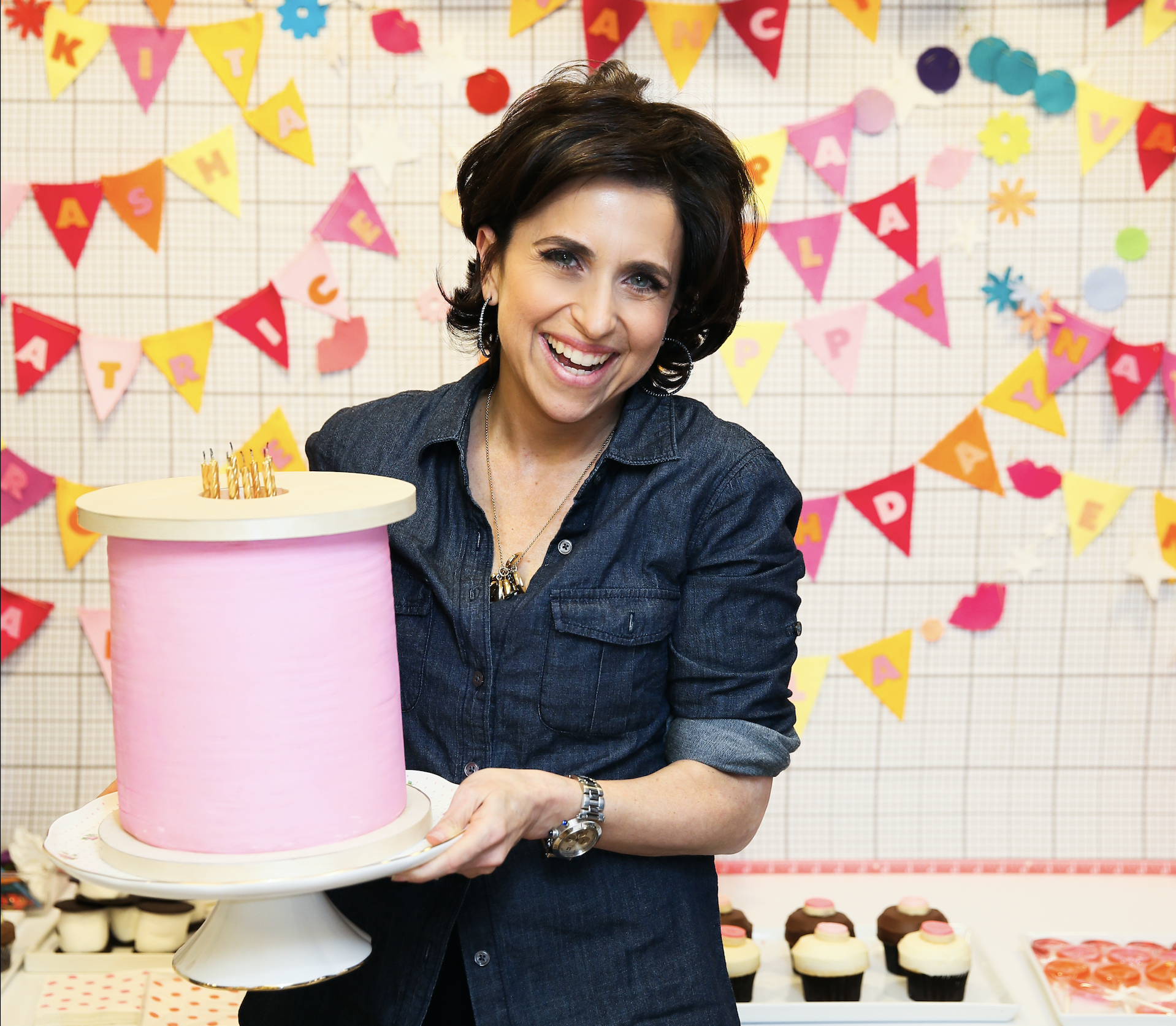 The Valentine's Day-themed pop-up, which will be open throughout February, is curated by celebrations expert and Darcy Miller. Keen to know more, I caught up with the artist and author of 'Celebrate Everything': 
CT: What made Bloomingdale's the perfect partner?
DM: It's such a small world because, actually, when I graduated from college, before I landed my first job working for Martha Stewart, I did windows at Bloomingdale's (and when I say "did windows," it was not exactly styling, but more like windexing…). Beyond that, Bloomingdale's is classic New York, but also has stores all over the country. I was so glad I was able to retail in California as well as on this coast and that my products were available online for everyone in between.
CT: How easy was it to curate your collection for Valentine's Day?
DM: It wasn't—and trust me, it's a good thing that I only had from August to curate, otherwise I'd never have stopped! Valentine's Day is my signature holiday, so to narrow down the list of all the things I love for the pop-up was a real challenge. I focused on two different avenues.
First: selecting the partners I collaborated with, which were great companies with whom I created original product featuring my artwork that could not be bought anywhere else. And every one of those pieces I want for myself! The Lenox plates are in my kitchen cabinet and have already been used seventy-five times, and I love the Sugarfina candy so much that I wish there was more of it for me to get, because it's already selling out!
Second: choosing what existing product to sell in the shop itself. I started by organizing my curated product in a "heart of gold," picking all of my favorite metallic products. But then, of course, there was no end to all the love merchandise that Ifell in love with! Whether those were Comme Des Garcons sneakers, Zadig and Voltaire shirts , or bringing in Parker Thatch sweatshirts with "New York I Love You" on the front.
CT: How do you personally celebrate Valentine's Day?
DM: I think Valentine's Day is my favorite holiday because really, it's all about love and celebrating love. My motto is "celebrate everything," and what better thing is there to celebrate than love? People get so many cards and emails and gifts during the holiday season that I have always loved making my holiday Valentine's Day. Of course, when it comes to my personal Valentines, those are my friends and family. For my friends, I like to send a little treat in the mail, which has become a tradition. It started when my oldest daughter was a baby and we were making Valentines for the grandparents and a few close family members, and now it's grown into a creative project because I always want to send something special to people who we love.
And of course, it goes without saying that the Valentines who are most important to me are my family. It's a tradition in my house to decorate the breakfast table with all sorts of Valentine's treats, but my most favorite way to celebrate is to hug them all.
CT: Tell me more about your philosophy of celebrating?
DM: As I mentioned, my philosophy is "celebrate everything," and sothat comes up in everything I do. Ever since I was a kid, I've always enjoyed crafting, creating, drawing cards and doing anything big or small to make people feel special. My mom always decorated our birthday breakfast tables and we always covered the foyer with homemade signs when my dad came home from a business trip—and these are things that I do with my kids today. All the various projects and parties I've done over the years inspired my book,Celebrate Everything!which incorporates everything from themes and party ideas to big ways to celebrate someone's 50thbirthday and thoughtful little ideas to celebrate someone's 21st(Give them21 lotto tickets!) Whether it's an intimate gathering with close friends or a large event, I aim to make every moment special and memorable. A big part of celebrating is showcasing the people you're honoring, too. Every time I plan any party it starts with making it personal and meaningful to whomever we are celebrating in fun and surprising ways, like making cupcake toppers out of Xeroxed pictures of the "birthday boy" attached to a toothpick, or making crossword party games for a friend who's addicted to them. Although I do like to DIY, more importantly, I like to DIT (Do-It-Together) with my family and friends. And, as the last line in my book says: Life is short…celebrate everything!
CT: Do you see your own wonderful world of Darcy Miller coming to life in your own store soon?
DM: I have a craft room to rival any crafting, stationery, and gift shop in the country. I should put a cash-wrap at the door and just set up shop!  But since that's not realistic…I am always looking for like-minded partners and creative collaborations. I was overwhelmed by the amazing response from the Bloomingdales project —I didn't expect so many things to sell out so fast!  I have lots of ideas and I'm excited about what's next – At this point, the only definite future plan I have is giving my family lots of hugs on Valentine's Day.  Everyone can keep via my website www.DarcymillerDesigns.comand Instagram @DarcyMiller, or check out my hashtag #celebratewithdarcy  Or you can shop the collection on www.Bloomingdales.comor in select Bloomingdale's locations nationwide.