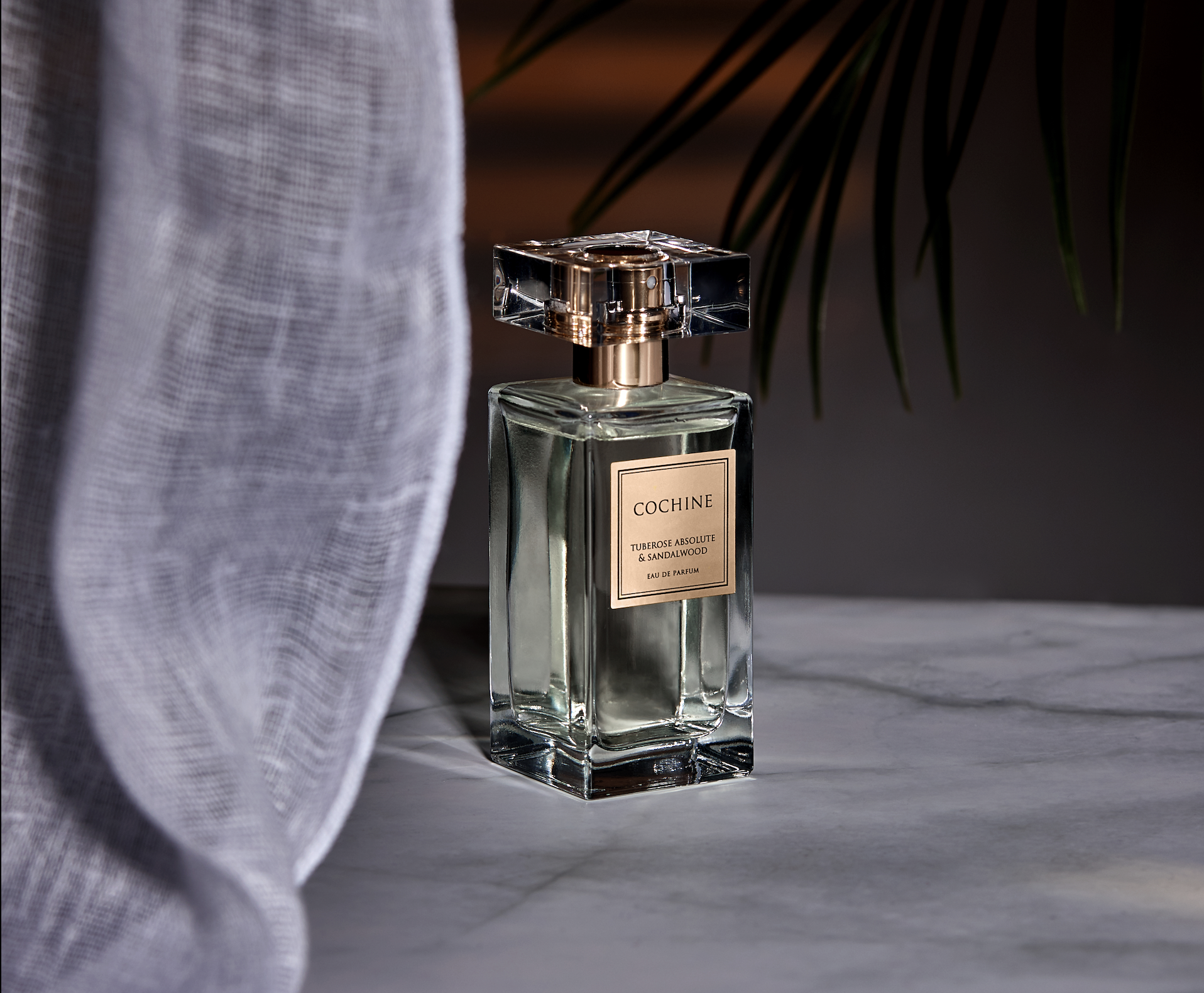 While we've not reached for our favourite perfume in some time due to multiple lockdowns, it's only fair to add a new edition to our fragrance shelves – and with even more reason in mind that of the positive news with over 4.62 billion vaccine Covid-19 protection shots have been given globally – returning to a new normal of heading out past the driveway on bin day is finally insight.
If anything, over the past 1.5 years have truly taught us, nothing is more special than loved ones and memories and nothing is better than a fragrance to evoke those – or make new ones at that. Deciding on a new fragrance has always been a deeply personal choice while coding one also takes some time too. For Kate Crofton Atkins creating a fragrance has been a life-long dream since starting luxury lifestyle brand, Cochine. Two years in the making, encapsulating the magical essence of wanderlust and timeless elegance found in Southeast Asia, Crofton Atkins who founded the brand in 2009 and this week finally sees her vision come to life launching a range of five fragrances – with one in collaboration with Master Perfumer Maurice Roucel (yes – the man behind legendary scents such as Frederic Malle's 'Musc Ravageur', Guerlain 'L'Instant' and Gucci 'Envy'), Cochine's Tuberose Absolute & Sandalwood – a new scent to the ever-growing Cochine collection.
Oozing unique style and elegance using scents such as Champa Jasmine, Tuberose, Frangipani and Sandalwood, each fragrance tells a story of its own. Exquisite White Jasmine & Gardenia captures the true essence of femininity with soft, white petals of rich jasmine, gardenia and peony, whilst exotic Frangipani & Neroli blends smooth, honeyed notes of frangipani with the delicate freshness of neroli to sweep you away to white, sandy shores. Indulgent Tuberose & Wild Fig conjures up the romance of a sun-warmed garden in Asia as it unfolds its enchanting scents into the evening air, and rich, spicy Vanille & Tabac Noir transports you to the magic of sunset in a faraway place with sensual notes of tobacco flower and vanilla blended with hints of patchouli, cardamon and basil.
"For me, this collection is a dream come true,'" says Kate. "When I started Cochine in Saigon over ten years ago, I set out to bring the magic of that part of Asia to the world through fragrance. It's always been important to us to stay true to the essence of those unique and captivating ingredients."
Wanting to stay away from mass-produced Jo Malone collections has never been so appealing. Shop the Cochine collection below: