COACH LAUNCHES REXY INSPIRED 'HOLIDAY' POP UP IN LONDON
Posted on by Cameron Tewson
COACH LAUNCHES REXY INSPIRED 'HOLIDAY' POP UP IN LONDON'S COVENT GARDENT AS PART OF BRAND'S 75TH ANNIVERSARY CELEBRATIONS.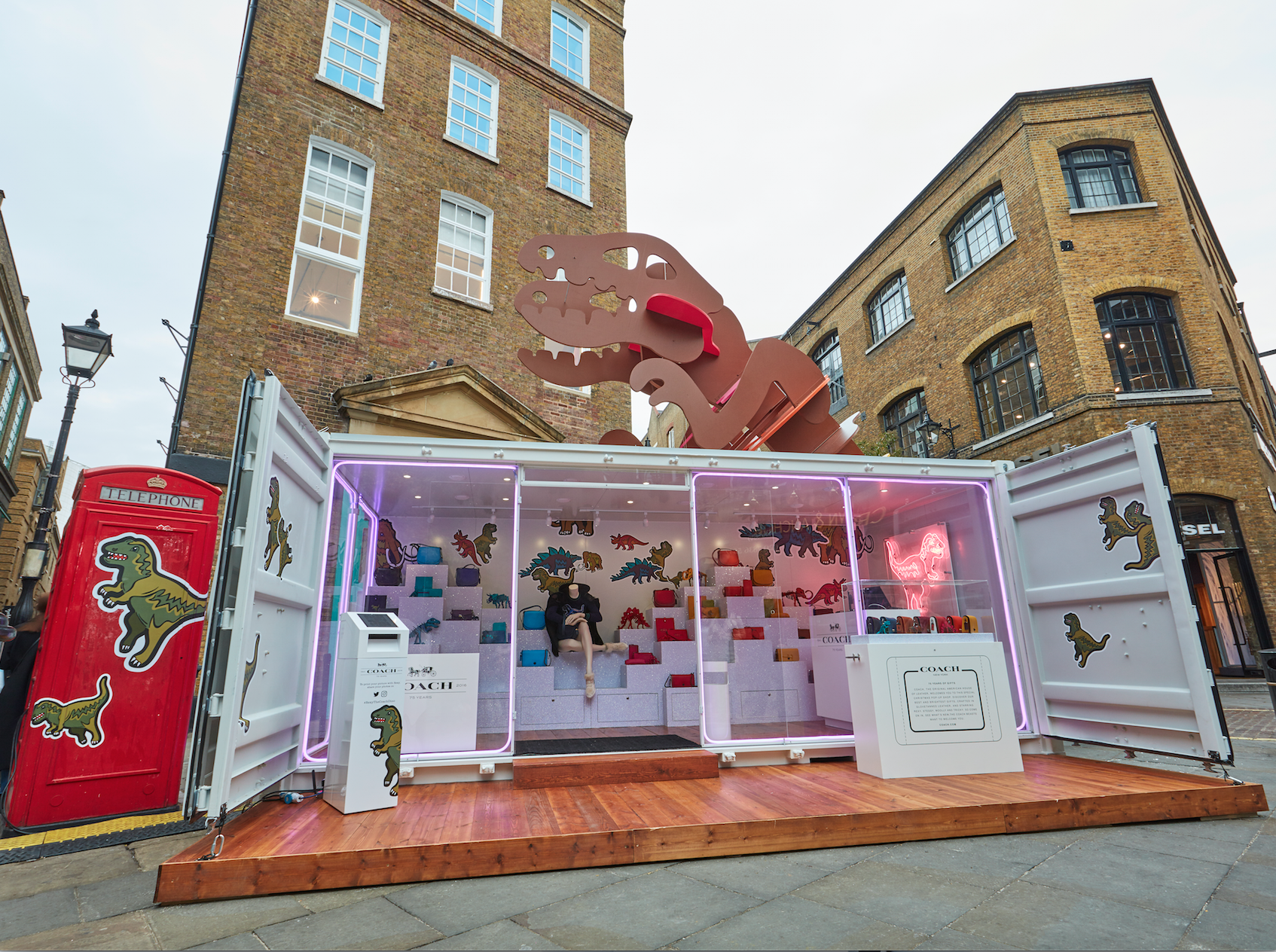 Coach, the leading New York design house of modern luxury accessories and lifestyle collections has launched a Coach 'Holiday' Pop Up in Covent Garden at 42 – 56 Earlham Street. This immersive brand experience is in support of the flagship opening of Coach House on Regent Street a week later, and is part of the brand's continued 75th anniversary celebrations.
Kick starting the holiday season, the Coach pop up features a larger than life-size Rexy, the Coach Dinosaur and mascot, bursting as if to escape, from a large shipping container. The container has been transformed into a beautiful shopping space clad in charming holiday gifts in colourful assortments crafted in Coach's famous glove tanned leather – the leather that has made Coach an iconic American fashion house. The Coach Holiday 2016 collection, with prices ranging from £30 to £1,400, also features the entire Coach Beast family – fun-loving Rexy and her friends Steggy the Stegosaurus, Tricky the Triceratops and Woolly the Woolly Mammoth – prehistoric friends who star on Coach's glove tanned leather bags, accessories and more.
Opening Times: Monday to Saturday 10am – 8pm daily, Sunday 12am-6pm
 4th November – 13th November