CAROUSEL CONCEPT LAUCHED AT BLOOMINGDALE'S
Posted on by Cameron Tewson
Launched for Fall 2018, department store Bloomingdale's debuts its latest development named 'The Carousel @ Bloomingdale's'.  The dual-gender pop-up store allows the the retail store to tell a culturally relevant story to consumers through product.
Driven by guest curators, each shop introduces a unique theme with an unexpected mix of products brought to life by immersive in-store experiences. The Carousel will be refreshed every two months with a new of-the-moment theme and feature a constant rotation of animation and events.
The first instalment entitled "Urban Explorer," takes you on a tour of the urban wilderness, bringing a chic outdoor aesthetic into the concrete jungle with an assortment of tactical gear and functional fashion.
"The Carousel is an innovative way to engage our customer within a retail landscape that continues to change. The rotating shop provides ongoing inspiration through an unexpected mix of products, dynamic curators and in-store events, offering the customer a new and different experience with each visit." said Frank Berman, Bloomingdale's Executive Vice President and Chief Marketing Officer.
A few items for women's "urban adventure" include performance gear from brands like LNDR and Perfect Moment and accessorise with sunglasses from Chimi, blue light readers from The Book Club and belt bags from MZ Wallace. For the tech-savvy, goods like self-cleaning water bottles from Larq and temperature controlled mugs from Ember. Other city adventuring essentials include emergency rain ponchos from Kikkerland, fashionable (and functional) bike helmets from Sawako, on-the-go laundry and cleaning products from The Laundress and survival kits from Pinch Provisions. An array of Goop wellness products round out the mix.
The Carousel will be featured in two Bloomingdale's locations in New York — Soho and 59th Street — as well as its San Francisco and Century City. You can also shop our five favourites below from bloomingdales.com!
Baggu Medium Plastic Bag
$10 from Bloomingdale's
Anya Hindmarch 'Cables & Chargers' Zipper
$325.00 from Bloomingdale's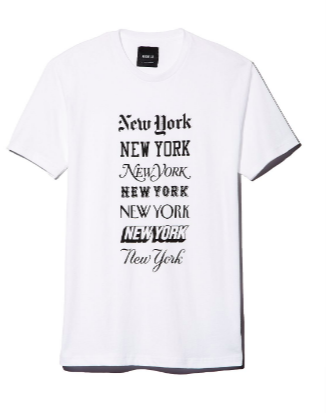 Knowlita 'New York' T-Shirt
$58.00 from Bloomingdale's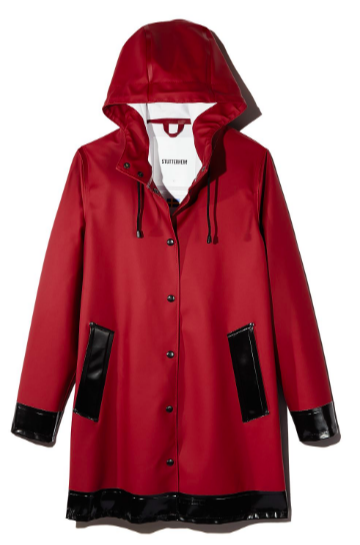 Stutterheim Moosebacke 1972 Color-Block Raincoat (100% Exclusive)
$325.00 from Bloomingdale's
Ban.do Mug
$14.00 from Bloomingdale's