BRANDON MAXWELL TAKES US HOME TO HIS NATIVE TEXAS
Posted on by Cameron Tewson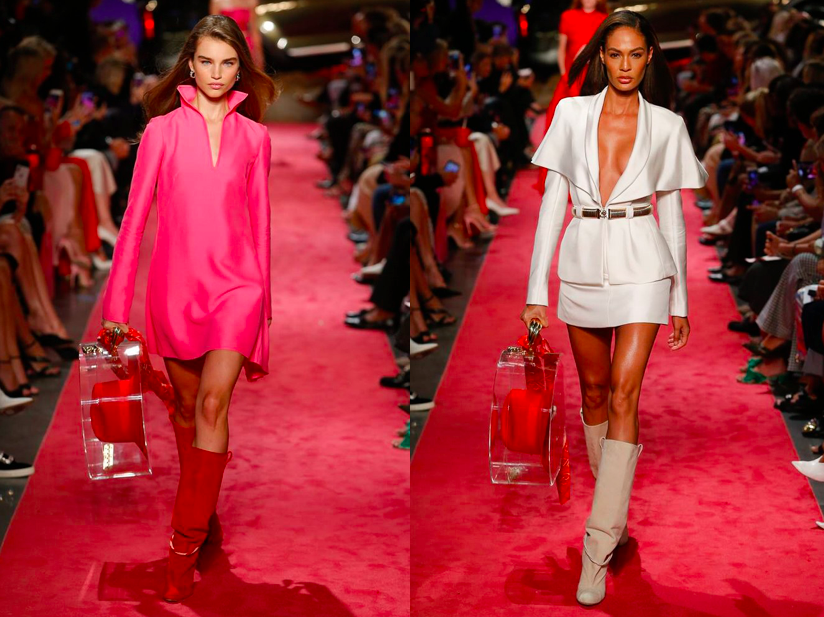 This season, Brandon Maxwell went home—literally—designing his Spring 2019 collection back in his native and beloved Texas. But instead of doing so in Longview, where he was raised, he worked out of Marfa. Furthermore, the new generation designer gained sponsorship from Kia Motors to donate funds to the school system there. The car company also gifted teachers its new SUV. But that's not the only philanthropic slant—Maxwell partnered with famed Texas-based cowboy boot brand Lucchese to not only create custom boot invitations for the show, but also to donate boots to shelters in New York.
It's nice to see a designer getting involved in this way—not just making statements on his runway but taking real, tangible, proactive steps toward positive change. The show was a veritable tailgate, with guests drinking Prosecco out of sippy cups, sitting in the back of pickup trucks or atop Yeti coolers, and munching on jalapeño sausage-topped cheeseburgers from Shake Shack.
As for the clothes, they were totally Texas—refined but still playful in a palette of lemon yellow, cherry red, shades of pink, and mint green, with some denim thrown in for good measure. Ball skirts are quickly becoming a signature for Maxwell, and there was one here done in rosebud, paired with a matching hoodie jacket. He also teamed up with milliner Gigi Burris on cowboy hats, which models carried in Plexiglass boxes down the runway.
As for why he decided to mine his roots for inspiration this season, Maxwell, who took his bow alongside his grandmother, offered, "I've learned it's OK to be uniquely who you are."