BLOOMINGDALES CELEBRATES THE ART OF FASHION FOR SPRING 2017
Posted on by Cameron Tewson
For Spring 2017, American department store, Bloomingdales is celebrating the "art of fashion". The worlds of fashion and art constantly overlap and Bloomingdales expresses that this season through exclusive spring fashion "masterpieces", events and visual displays throughout the store.
A new season means a new instalment of 100% Bloomingdales, a collection of unique, exclusive pieces created in partnership with some of their favourite brands. This spring, Bloomingdales approached our exclusives from an artistic perspective, translating a curated selection of our latest designer collaborations into a glossary of wearable art. This resulted in a collection of masterpieces for women, men and home featuring the top trends of the season. Happy shoppers can check out all of the exclusive pieces in-store or by visiting bloomingdales.com/100percent.
It's said, the collision of art and fashion is brought to life in Bloomingdales stores with paint splattered visual displays. The iconic Bloomingdales 59th Street windows feature fashion and art side by side. Each Lexington Avenue window highlights a women's spring fashion trend accompanied by hints of art from giant paintbrushes to paint splattered mannequins. Featured trends include contrast denim, novelty jackets, global inspired details, pink, off-the-shoulder tops and dresses, ruffles and embroidered jackets. Each trend is represented by pieces from the 100% Bloomingdales collection. Two of the windows feature artwork by New York based artist, Eddy Bogaert.
Eddy Bogaert is known for unique pieces inspired by his childhood experiences of traveling from city to city and the perceived chaos it created. His paintings are interactive and have discreet subliminal messages which can only be seen under certain lighting conditions creating a one-of-a-kind artistic experience. Bogaert's dynamic artwork comes to life in the Bloomingdales windows with the help of 3D glasses that will be available to passersby. A temporary gallery of Bogaert's artwork will live on the arcade level of the store featuring nine of his pieces. The merging of art and fashion continues in the Third Avenue windows where the biggest trends of the season in menswear are highlighted. Each of these windows highlights fashion inspiration from three major areas in California- Hollywood, Joshua Tree and Venice Beach. The background of the Venice Beach inspired window is lined with fifty black and white skateboards that showcase the silhouette of a snake. The limited edition skateboards are designed by Steve Miller, a multi-media artist who's art explores the influence of science and technology on modern culture.
Shoppers are also given the opportunity to express their creativity. People passing by the Lexington Avenue windows can type Artof100.com into their mobile browser to turn their smartphone into a virtual paint gun. While standing in front of the window, participants will have thirty seconds to virtually splatter paint on to a Bloomingdales shopping bag which will be revealed on a TV screen in the window. The work of art can be emailed and shared on social media using #100percentbloomies. In-store, if you're stopping by, you can showcase your very own artistic expression with in-store events featuring customisation opportunities!
See more at www.bloomingdales.com
Check out more of the installation below!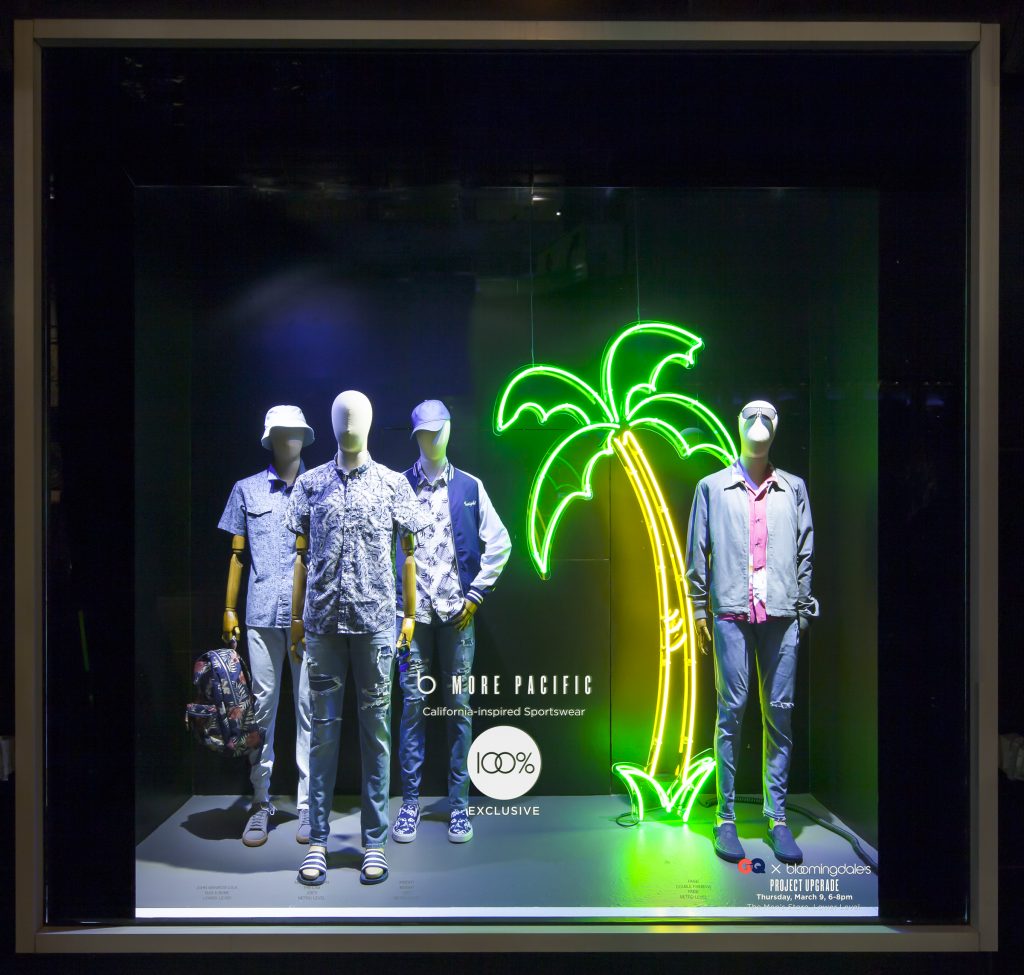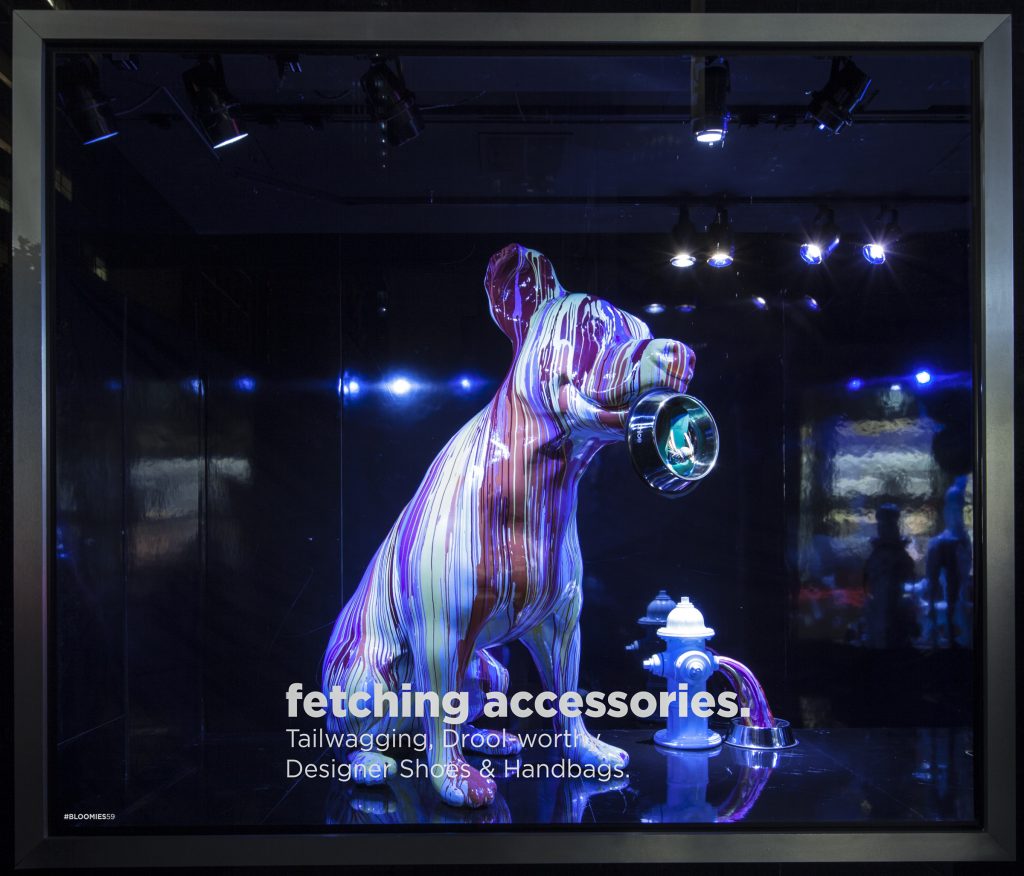 Follow me on Instagram: @camerontewson